You may be looking for...
Discount Tickets

$20 Discount on Passes

Thursday, 20 June 2019

Location:

Washington DC, USA

5000 Seminary Rd, Alexandria, Virginia 22314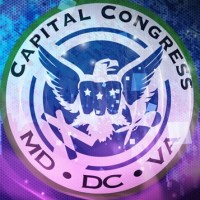 Thursday, 07 June 2018
Capital Congress, 400 Courthouse Sq, Alexandria, VA, United States, 22314
Location:
Washington DC, USA
$40 USD discount on Full Passes
Discount Tickets
Instructions
Visit the Tickets Page
If the discount is not automatically applied then click the "Enter Promotional Code" and enter the code "LDC"
The discount will be applied to the total
* Discount reduces every month *
Featured Video
2018 DC Capital Congress + $40 OFF Promo Code
Celebrating 14 years, the 2018 Capital Congress is coming to the Westin Alexandria. Featuring Salsa, Bachata, Kizomba, and Zouk. Classes, performances, workshops and more all under one roof!
More Festivals Near Here
Discount Tickets

15% Discount on Full Pass & Party Pass

Friday, 22 March 2019

5550 N River Rd, Rosemont, Illinois 60018
Friday, 22 March 2019

300 Mary Esther Boulevard, Mary Esther, FL, USA
Friday, 22 March 2019

Location:

Los Angeles, USA

18800 MacArthur Blvd, Irvine, California 92612
Discount Tickets

$10 Discount on Passes

Friday, 22 March 2019

5550 North River Road, Rosemont, IL 60018, United States
Discount Tickets

10% Discount on Passes

Friday, 29 March 2019

Location:

San Francisco, USA

50 3rd St, San Francisco, California 94103
Sunday, 31 March 2019

Location:

Tampa, Florida, USA

Carnival Miracle, Tampa, FL, USA
Discount Tickets

10% discount on Full Passes

Wednesday, 03 April 2019

4833 Collins Ave, Miami Beach, Florida 33140
Thursday, 11 April 2019

Radisson Cleveland Airport Hotel - 25070 Country Club Blvd, North Olmsted, Ohio 44070