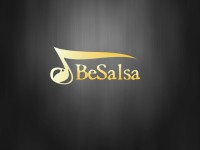 Address
500 8th Avenue, New York, NY 10018
Location:
New York City, USA
Styles Offered
Bachata, Cuban-Salsa, Mambo, Salsa
Class Information
BeSalsa was created to give people the opportunity in building great social networks through dance and learning to just BE yourself in a world where we're all the same.
The BeSalsa team will help you explore your style on the dance floor.
Some of our objectives:
Create unique dancers; dancers who'll understand the feeling of the music and be able to express their feelings through the dance.
Offer you quality and structered classes all the time whith qualified instructors.
Give the opportunity to dancer to travel and train abroad trough our NYC Dance Experience Program.
Give the opportunity to teachers to learn and to work in professional envirement trough our Dance Teacher Program and to help them achieve becoming full time dancers.
If you want to have fun, meet new people, learn through the newest didactic techniques in a great atmosphere and to become an experienced dancer in no time, you're right where you're supposed to be: BeSalsa
QUALITY - FUN - TECHNIQUE - ON1 & ON2
Contact School
More Information

http://www.besalsa.com
More Classes Near Here
412 Eighth Ave, 4th Fl, New York, NY 10001, United States
519 8th Ave 12th floor, New York City
131 West 35th street 5th floor, New York, NY 10001
2153 Second Avenue, New York, NY 10029