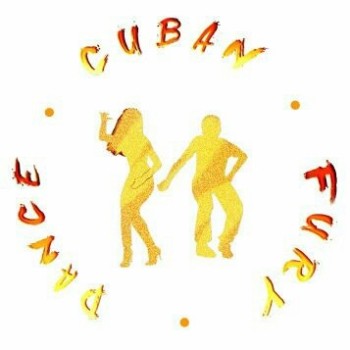 Thursday, 15 August 2019
Oscott Social Club & Institute Ltd, Witton Lodge Road, Birmingham, UK
Like it? Share the event.
Summer Intensive Cuban Salsa Beginners Course
Reynier (Cuba) together with Klaudia (PL) - founders of Cuban Fury Dance Limited invite you for first
SUMMER INTENSIVE CUBAN SALSA COURSE FOR BEGINNERS!
The course is intended for very beginners with or WITHOUT RITHM and consists from 2 meetings (3hours each with 2x15mins break).
1st meeting - will take place on Thursday, 15th August 7pm @ The Oscott Social Club in Erdington where is a plenty of space to learn and practice. At this meeting we will be working closely with you in understanding and actually performing basic salsa steps, explaining a bit what this cuban salsa is all about and breaking it well down to you.
2nd meeting - will take place a week later, 22nd August, start at 7pm for 3 hours @ The Oscott Social Club. That will be ideally a continuation of the first part, to start partner work and a bit of cuban lady and man styling:)
This course can be a great to begin the journey in to the heart of cuban salsa! This is also a good way of preparation before taking an 8 week detailed cuban salsa course in September;)
SPECIAL OFFER attendance ticket price!
In advance:
Course (both meetings) single - £40; in a couple (leader+follower) - £70
On the door:
Course (both meetings) single - £50; a couple - £80
1st or 2nd part of course single - £30; a couple - £90
Students - 20%discount
Plenty of free parking spaces on site!
Please contact us for any details, bookings and payments.
Looking forward to hear from you and get you dancing!
reserve tickets: [email protected]
Here some more about us:
https://www.youtube.com/channel/UCxdNqTeRmf84Oly8PV3_Bug
More Workshops Near Here
No listings found
Classes Near Here
Festivals Near Here