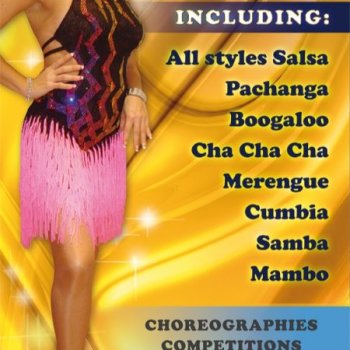 Sunday, 30 June 2019
Ruislip Conservative Club Ltd, 56-58 Ickenham Road, Ruislip, UK
Like it? Share the event.
Salsa Workshop Focusing On Cali Salsa And Boogaloo, West London
Join our popular Sunday Salsa Workshops!
- This is an intensive salsa workshop, and over 3 hours you will learn all styles of #Salsa incl. #Calisalsa #salsacalena #Pachanga & #Boogaloo Footwork and Styling to a particular song #queensalsastyle
- This is a wonderful way to improve your salsa style and your agility
- Of course you will meet and chat to people in a relaxed, fun and friendly atmosphere... which is not always possible in a club
Please book in advance by Saturday 29th June to receive discounted rate of £15 otherwise £20 at the door.
**IMPROVERS TO ADVANCED WELCOME - WITH OR WITHOUT A PARTNER**
How to Book: Email [email protected], Call 07958578962
Become a QueenSalsa Stylista
LIKE US www.facebook.com/QueenSalsaNews
FOLLOW US www.twitter.com/MinaQUEENSALSA
Time: 2pm – 5pm plus 1 hour practice **PLEASE ARRIVE BY 1:30PM**
Where: Ruislip Conservative Club, 56-58 Ickenham Road, Ruislip, HA4 7DQ. Very close to West Ruislip Tube station, there is a car park and plenty on street parking.
PS: The venue's main income is from the bar and drinks are very cheap. We ask you to please refrain from bringing your own drinks however you are welcome to bring your own snacks.
More Workshops Near Here
No listings found
Classes Near Here
Festivals Near Here