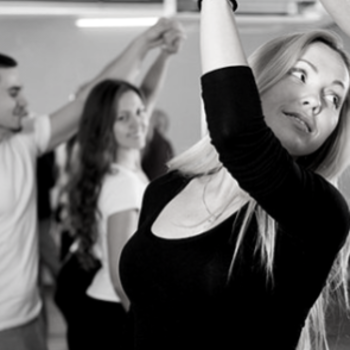 Sunday, 07 July 2019
The Secret Garden of Dance, enter via, Harold Street, Camberwell VIC, Australia
Location:
Melbourne, Australia
Like it? Share the event.
Expand Your Skills Bachata Bootcamp
"Expand your Skills" in Bachata! 2.5hrs of tuition + practise time to improve your techniques & knowledge in Bachata. This bootcamp covers foot work variations, body movement, tips on lead and follow & partner work sequences for social dancing. Expand your dance skills & build your confidence for the dance floors.
WHEN & WHERE:
Sun 7th July 2019, 3pm - 5.30pm at The Secret Garden of Dance, Camberwell.
COST: $45 (2.5 hrs of tuition & a link to download some music if you would like it!).
**This is for Advanced beginners & Intermediate level students**
BOOKINGS ARE ESSENTIALS AS NUMBERS ARE LIMITED TO GUARANTEE A QUALITY LEARNING ENVIRONMENT.
PLEASE BOOK ONLINE HERE:
https://picanteproductions.com.au/bachata-bootcamps/
Online payments are preferred.
Cash is also excepted at the studio, plz email [email protected] or call Sky on: 0413 146 889 to book your place.
About Your Teacher:
With more than 20 years of teaching experience Sky Blue translates her knowledge of and passion for Bachata, through her private lessons, bootcamps and workshops.
Sky is an expert at teaching body movement and rhythm and at breaking down steps so that they are easy to understand and quick to learn. She is big on teaching dance techniques and loves to help her students become confident dancers. Sky believes "anyone can dance", and "there is no such thing as "two left feet!".
With Bachata Sky prefers the traditional styles and loves to teach smooth, flowing movements with nice connections.
Sky is the founding director of Picante Productions, she is also the director of the Sydney International Bachata Festival, the Byron Latin Fiesta & Festival de Ritmo.
Learn to dance or expand your skills today!
** OTHER BOOTCAMPS **
21st July - 'Master the Fundamentals"
Beginners Bachata Bootcamp
4th August - "Smooth Moves"
Intermediate Bachata Bootcamp
More Workshops Near Here
No listings found
Classes Near Here
19 Brunswick Street Fitzroy

Cuban-Salsa, Kizomba, Salsa

After a well-deserved winter break we are thrilled to be back teaching Cuban Salsa and Kizomba in Melbourne with our exciting brand-new class format, comme...
United Styles, Corner Brighton Road and Chapel Street, St Kilda, 3182

Bachata, Salsa, Samba

Specialises in Bachata Sensual
Bachata, Salsa, Tango

Wednesday 8 to 9:30 pm: Salsa Los Angeles style. Open levels. Saturday 1 pm:Bachata (Open level) - 2 pm:Salsa Los Angeles style. Open levels. - 3 pm: Tango open level - 4 pm: Tango Intermediate
218 Glen Huntly Rd, Elsternwick VIC 3185

Bachata, Cha-Cha, Cuban-Salsa, Kizomba, Salsa, Samba, Tango

Learn salsa, bachata and more
Festivals Near Here