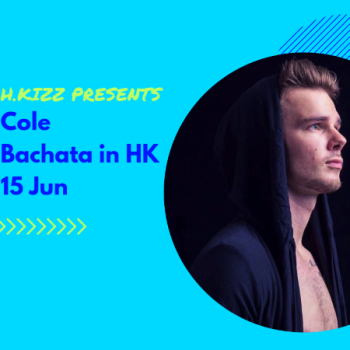 Saturday, 15 June 2019
https://www.facebook.com/events/2736024303106655/
Like it? Share the event.
Cole From UK Bachata Workshop In HK
Cole is back!
Bachata workshop and party with Cole Lockley from England
15 Jun
20:00-22:00 2 hours workshop
22:00 onwards bachata- kizomba-zouk party
To enroll, please contact
Iris 90900372 or Yvonne 93278601
Limited time lots for private class available too!
Cole was born and raised in England where he studied different dances but had no plan to become a professional. It wasn't until he arrived in Dalian, China that he found his passion for bachata and salsa. Since then Cole has taught in many cities throughout China, and even gone on to teach in other countries, including Hong Kong, South Korea and England. He loves to keep his classes upbeat with lots of development, but also maintain a fun and exciting atmosphere!
More Workshops Near Here
No listings found
Classes Near Here
Festivals Near Here
No listings found