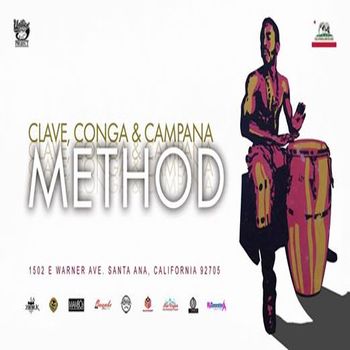 Saturday, 26 October 2019
Location:
Los Angeles, USA
Like it? Share the event.
Clave,Conga & Campana Method
There is no description available. Please check the link for more information.
More Workshops Near Here
No listings found
Classes Near Here
2221 Harbor Blvd, Costa Mesa, CA 92627
2621 Pico Blvd, Unit K, Santa Monica, CA 90405

Cuban-Salsa

Come learn the fundamental basic elements, lots of variations and the combinations that make up "Rueda de Casino"
1618 Cotner Ave, Los Angeles, CA, USA

Bachata, Salsa

Salsa Classes:Join us for Salsa class every 2nd Saturday at the Blen Blen social! Each month, you'll learn fundamentals of Salsa, musicality, rhythm, footw...
342 N Ford Blvd, East Los Angeles, CA 90022, USA

Cha-Cha, Mambo, Salsa

On2 Courses now available.Book with code LDC for a $5 discount.For more information to to book your course visit Eventbrite (discount automatical...
Festivals Near Here