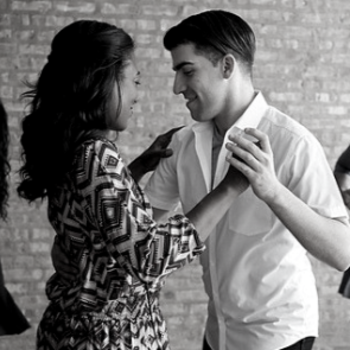 Sunday, 23 June 2019
The Secret Garden of Dance, enter via, Harold Street, Camberwell VIC, Australia
Location:
Melbourne, Australia
Like it? Share the event.
Bachata Bootcamp, Master The Fundamentals
MASTER THE FUNDAMENTALS BACHATA BOOTCAMP (Beginners Level)
Sun 23rd June, 3.00pm – 5.30pm
Master the Fundamentals of Bachata by taking one of our popular 2.5hr Bootcamps which is specially designed to fast track your learning and build your dance confidence in no time! Learn the basics of traditional Bachata, a beautiful partner dance which originates in the Dominican Republic. This session covers body movement, rhythm and timing, footwork, partner work and lead / follow techniques. Learn the important fundamentals and then develop your dance skills while you join us for a fun filled afternoon!
More Workshops Near Here
Tuesday, 10 December 2019

214 Inkerman Street, St Kilda East VIC, Australia
Saturday, 18 January 2020

Unitd Styles Studio, United Styles, Chapel Street, St Kilda VIC, Australia
Classes Near Here
19 Brunswick Street Fitzroy

Cuban-Salsa, Kizomba, Salsa

After a well-deserved winter break we are thrilled to be back teaching Cuban Salsa and Kizomba in Melbourne with our exciting brand-new class format, comme...
United Styles, Corner Brighton Road and Chapel Street, St Kilda, 3182

Bachata, Salsa, Samba

Monday nights - 7:30-9:30pm Level 1 & Intermediate Bachata Sensual  Thursday nights - 7:30-9pm 4 week Beginner Bachata course every calendar month P...
Bachata, Salsa, Tango

Wednesday 8 to 9:30 pm: Salsa Los Angeles style. Open levels. Saturday 1 pm:Bachata (Open level) - 2 pm:Salsa Los Angeles style. Open levels. - 3 pm: Tango open level - 4 pm: Tango Intermediate
480C Glen Huntly Rd, Elsternwick VIC 3185, Australia
218 Glen Huntly Rd, Elsternwick VIC 3185

Bachata, Cha-Cha, Cuban-Salsa, Kizomba, Salsa, Samba, Tango

Destine dance covers many styles of partner dance. We encourage you to try all of them, but, we also realise that dance is for you. Therefore, we can accommodate you as much as is possible to give you want you want, which we also know can change. Because we want it to be about you, and we are ready to help you get what you want, Destine Dance is the perfect place for you to learn dance. You can come for private lessons to really accelerate your learning or you can start with our group lessons for a fun a and social entrance into dance.
Festivals Near Here