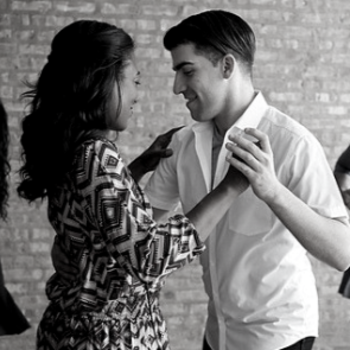 Sunday, 23 June 2019
The Secret Garden of Dance, enter via, Harold Street, Camberwell VIC, Australia
Location:
Melbourne, Australia
Like it? Share the event.
Bachata Bootcamp, Master The Fundamentals
MASTER THE FUNDAMENTALS BACHATA BOOTCAMP (Beginners Level)
Sun 23rd June, 3.00pm – 5.30pm
Master the Fundamentals of Bachata by taking one of our popular 2.5hr Bootcamps which is specially designed to fast track your learning and build your dance confidence in no time! Learn the basics of traditional Bachata, a beautiful partner dance which originates in the Dominican Republic. This session covers body movement, rhythm and timing, footwork, partner work and lead / follow techniques. Learn the important fundamentals and then develop your dance skills while you join us for a fun filled afternoon!
More Workshops Near Here
Classes Near Here
281-283 Swan Street
Richmond
3121, VIC

Bachata, Salsa, Samba

You're just a couple of steps away (pardon the pun) from your best decision this year ;-) Learn to dance. Make new friends. Join the family. We teach Salsa, Bachata and Brazilian Samba. We teach it right and have been doing so for more than 15 years. But don't just take our word for it... -> https://www.melbournelatindance.com.au/what-our-students-love-about-mld Melbourne Latin Dance. Melbourne's Home of Latin Dance.
19 Brunswick Street Fitzroy

Bachata, Cha-Cha, Cuban-Salsa, Forro, Kizomba, Mambo, Merengue, Salsa, Samba

Specialists in Cuban, Latin and African Dance Styles
United Styles, Corner Brighton Road and Chapel Street, St Kilda, 3182

Bachata, Salsa, Samba

Monday nights - 7:30-9:30pm Level 1 & Intermediate Bachata Sensual  Thursday nights - 7:30-9pm 4 week Beginner Bachata course every calendar month P...
Bachata, Salsa, Tango

Wednesday 8 to 9:30 pm: Salsa Los Angeles style. Open levels. Saturday 1 pm:Bachata (Open level) - 2 pm:Salsa Los Angeles style. Open levels. - 3 pm: Tango open level - 4 pm: Tango Intermediate
Festivals Near Here