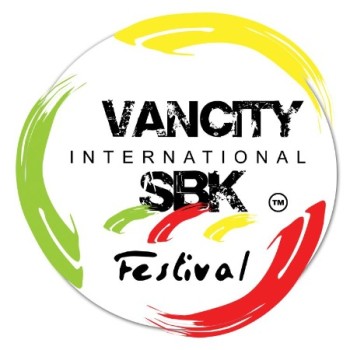 Friday, 06 March 2020
4331 Dominion Street, Burnaby, British Columbia V5G 1C7
Location:
Vancouver, Canada
Discount Tickets
Instructions
Visit the Tickets Page
If the discount is not automatically applied then click the "Enter Promotional Code" and enter the code "LDC"
The discount will be applied to the total
Vancity International Salsa Bachata Kizomba Festival
Come be a part of Vancouver's biggest Salsa Bachata Kizomba Dance Festival!
Watch
Watch multitime world champions wow you to live performances with elaborate costumes and creative, award winning choreographies.
**Amazing talents**
Learn
Learn Musicality, Techniques, Combinations, Body Movement, Choreographies, Dance Etiquette and Much More. Taught by exclusive talents such as multitime world champions and 'so-you-think-you-can-dance' choreographers.
**A Full Program of Workshops per Dance Genre**
Be the Party
After being inspired by international jaw dropping performances and amazing workshops, practice your new dance moves till the break of dawn.
**FOUR Dedicated Rooms with rotating DJ's spinning Salsa, Bachata, Kizomba and Party Music (HipHop, Reggae-ton, Top 40, Cuba-ton, Soca, Afrobeats)** 
Artists
2020 High Caliber Line Up so far:
Leon Rose and Vanessa (UK)
Dioney De Silva (Mexico)
Jesus Dosa (Reno)
Gabriel and Letica (Argentina)
Bonifacio (Lisbon)
JP and Stephy (France)
Alien Ramirez (Miami/Cuba)
Grizzly Hidriago (LA)
De'Jon and Clo (New Orleans/ Venezuela)
Geo and Kim (Toronto)
Shafeeha Monae (Chicago)
Javier Avitia (San Diego)
Kristal & Wayne (Vancouver)
And many more exclusive talents!
Confirmed DJs
DJ Ricky Campanelli (Montreal)
DJ Yambu (Seattle)
DJ Bernard Mendoza (Calgary)
DJ Mojo (San Francisco)
DJ Javi (San Diego)
DJ Sisco (Toronto)
DJ Baconao (Vancouver)
And more!
More Festivals Near Here