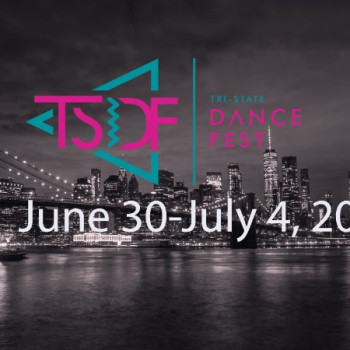 Thursday, 30 June 2022
Hilton Stamford Hotel & Executive Meeting Center, First Stamford Place, Stamford, CT, USA
Location:
Stamford, Connecticut, USA
Tri-State Dance Festival
The new Connecticut salsa festival!
Artists
SALSA
Karen y Ricardo
Huracan
Yamulee
Anya Katsevman
Charlie & Brianna
Raul & Delia
Zafire
Ahtoy & Edwin
Darlin Garcia
Amneris Martinez
Billy Fajardo
Brianna Rios
Mike & Monique
Bryan Perez
Diana & Marcus
Spirits in Motion 2.0
Jose Maldonado
Arelis Beato
Nelson Flores
MDN
Destiny Garcia
Vittico & Gigi
Ismael Otero
And more!
BACHATA
El Tiger & Bianca
Kaitlyn Rodriguez
Ivonne Pronovich
Abraham & Cindy
Bachatwins
Luis Santiago
Chris & Fabia
Jose & Jocelyn
Jocelyn Meza
Evolution Latina
Darlin & Keila
Mikey & Ana Sophia
Achigo Saga
And more!
HUSTLE
Billy Fajardo
Jameson Kilburn
Kelvin & Lori
Danny McGee
Jeff Selby
Gina Cancetty
Nelson Flores
Edwin & Ahtoy
Jamie Serna
Veronica Castilla
Destiny Garcia
Louie & Elizabeth
Billy Marti
Sharon Vinokurov
And more!
Confirmed DJs
Head DJ Alejandro Bouza
El Tiguere
DJ Jamal
Bachatatwins
DJ Nelson Cruz
DJ Oscar Acevado
DJ Abel
DJ Coronel
More Festivals Near Here