You may be looking for...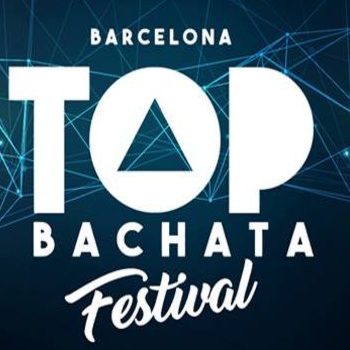 Friday, 03 May 2019
Evenia Olympic Resort - Avenida Senyora de Rossell, S/N, 17310 Lloret de Mar
Location:
Barcelona, Spain
Discount Tickets
Instructions
Passes sold out.
Visit the Tickets Page
If the promo code has not been applied enter the code LDCTOP19 in the "Enter a discount/promoter code" section at the bottom
You will see the discount applied
Top Bachata Festival 2019
- Español abajo -
➡️www.topbachatafestival.com⬅️
🔝Top Artists
🔝Top Dj's
🔝Top Night Parties &Top Pool Parties
🔝Top Shows
❗The event that you have been waiting for❗
Artists:
-Ataca & La Alemana
-Korke & Judith
-Ronald & Alba
-Gaby & Estefy
-Marco & Sara
-Carlos & Chloe
-Berra & Laura
-Argenis & Carolina
-Alex & Laura
-Pele & Tania & Ana
-Evelyn La Negra
-Issak & Mireya
-Adrián & Anna
-Magda & Valeria
Dj's
-Dj York
-Dj Manuel Citro
-Dj Pele
-Dj Ned
-Dj Honor
-Dj Quique
TOP BACHATA FESTIVAL is the project of Alex Alberola and Jordi Pelegrí "Pele", who have joined forces for Barcelona to have a great bachata festival with the best artists in the world. A TOP festival that seeks excellence at all levels: offering a selection of the best dancers and international bachata instructors, luxury facilities, a team with the best DJ's and an organization with extensive experience in major events.
TOP BACHATA FESTIVAL es el proyecto de Alex Alberola y Jordi Pelegrí "Pele", que han unido esfuerzos para que Barcelona tenga un gran festival de bachata con los mejores artistas a nivel mundial. Un festival TOP que busca la excelencia a todos los niveles: ofreciendo una selección de los mejores bailarines e instructores de bachata internacionales, unas instalaciones de lujo, un equipo con los mejores DJ's y una organización con una amplia experiencia en grandes eventos.
More Festivals Near Here