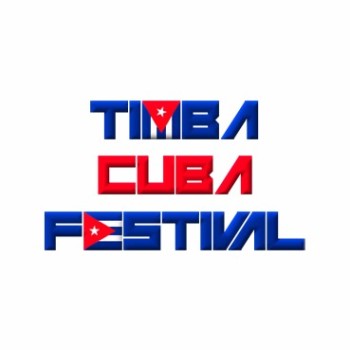 Friday, 26 August 2022
Obala 2, Portorož - Portorose, Slovenia
Location:
Portorose, Slovenia
Discount Tickets
Instructions
Visit the Tickets Page
On the payment screen enter the code TCFLDC in the "Have a promo code?" section and click "Add"
The discount will be applied to the total
* Discount available for Full Passes and Optional Tourist Trips
Timba Cuba Festival
Join the first edition of the Cuban summer beach festival by Yeni Molinet, that gathers together enthusiasts of salsa cubana (casino), rueda, afro-cuban folklore, rumba, popular cuban dances, cubaton etc... for a memorable special event with dancers from across the globe!
Look at the lovely topics highlights of your weekend of the 26-28 of August 2022:
1. You can take part in a great Cuban festival, enjoy a summer beach holiday in Portorož, visit Venezia and Piran, all in one trip!
2. Workshops, concert and dance parties, all in the same hotel complex, directly by the beautiful sea of Portorož.
3. Hotels and full pass tickets with incredibly low prices, expecially if you book right now!!!
4. An education program of workshops with world renown artists, exclusively Cubans.
5. Live CONCERT by a top level Cuban orchestra on Saturday and dance parties with experts DJs of Cuban music.
6. Wonderful shows (maximum 10, only on Friday night, NO shows on Saturday or Sunday).
7. Presence of international people, coming from all over the world, with great passion of cuban music, dance and culture.
8. Optional boat trip and crazy dance party on board to visit the historical and beautiful city of Piran on Sunday.
Artists
Yeni Molinet - Maikel Fonts - Alberto Valdes - Diana Rodriguez - Yoandy Villaurrutia - Barbara Jimenez - FredyClan - Jennyselt Galata - Julio Napoles - Hector Oviedo - Osmani Segura - Julio Manguero - Yorgenis Danger - Emilito Herrera - Julio Molina.
Confirmed DJs
El Gato Volador DJ - Tomer DJ - Hanoi Garcia DJ - El Dr. DJ
More Festivals Near Here