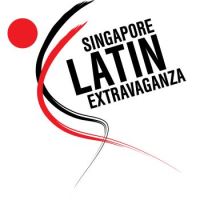 Thursday, 24 August 2017
One Farrer Hotel & Spa, 1 Farrer Park Station Road, Singapore, Singapore, 217562
Festival Deals
Show More Deals
Singapore Latin Extravaganza 2017
Singapore Latin Extravaganza (SLE) aims to provide a World-class Street Latin Dance experience for the rapidly growing following that this genre has been garnering in Asia. SLE began in 2014 with the dream of becoming the most international Street Latin Dance event in the region, and will achieve this by striving to offer nothing but the best.
A Salsa Festival is always about the people – the party-goers, workshop attendees, DJs, organizers, volunteers, performers and last but not least, the Artistes. Everyone contributes to that amazing energy and fantastic vibe that makes or breaks a good Latin dance event. SLE understands this, and brings together some of the most famous and highly sought-after Latin Dance superstars in the World in an incredible venue – the 5-Star urban resort, One Farrer Hotel & Spa.
Inspiring workshops, jaw-dropping shows, incredible parties and sumptuous dining come together under one ultra luxurious roof. SLE will create a dreamy, fun-filled and seamless experience for the entire weekend – come and experience it for yourself.
-----
Our Superstar Lineup for 2017:
Zerjon & Nina (Sweden)
Terry & Cecile (France)
Gaby & Estefy (Spain)
Osbanis & Anneta (Cuba / Poland)
Mistura Movement (Netherlands)
Cem & Melissa (Turkey)
Hande & Ersin (Turkey)
Romeo & Isabelle (France)
Mitchell & Monica (Germany)
Moe Flex (UK)
Sharon Pakir (Australia)
Adi & Sonali (India)
-----
SLE 2017 just got BIGGER and BETTER!
TOKE D KEDA live in Singapore, Thu 24 Aug 2017
Zerjon & Nina Choreo Bootcamp, Wed 23 to Sun 27 Aug 2017
4 Nights of Parties!!
3 Party Rooms - Salsa, Bachata and Kizomba
3 Nights of Shows
3 Days of Workshops
Pool Party on Sunday afternoon
-----
For more details, ticket sales, etc, check out our website:
www.sle.sg
#sle2017
Subscribe to FREE Email Updates in
Singapore
Join over 5,000 Latin Dancers receiving emails for Dance Updates, Discounts, Giveaways and more.
More Festivals Near Here
Friday, 15 June 2018

ホテルラングウッド / Hotel Lungwood, 東日暮里5-50-5, Arakawa-ku, Tokyo, Japan, 116-0014
Discount Tickets

10% Discount on Full & Party Pass

Friday, 15 June 2018

The Fair House Beach Resort & Hotel, Koh Samui
Friday, 22 June 2018

Location:

Seoul, South Korea

강남구 신사동 616-2 우미상가 지하6호, Seoul, Korea 135-894
Friday, 29 June 2018

Kota Kinabalu, Malaysia, Kota Kinabalu, Malaysia, 88xxx; 89xxx
Friday, 29 June 2018

The Elephant Corridor Hotel, 89000 Sigiriya, Sigiriya, Sri Lanka
Thursday, 05 July 2018

Location:

Bangalore, India

Clarks Exotica Convention Resort & Spa, Swiss Town, Hollywood Junction, Sadahalli Post, Devanahalli Road, Bangalore, India, 562110
Discount Tickets

10% Discount on Passes

Wednesday, 25 July 2018

Location:

Kuala Lumpur, Malaysia
Saturday, 28 July 2018

The Integral Space - Lower Parel, Mumbai, Maharashtra 400013