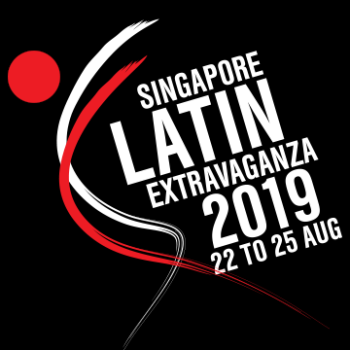 Thursday, 22 August 2019
1 Farrer Park Station Road, Singapore 217562, Singapore
$10 Discount on Full Party Pass
Discount Tickets
Instructions
Visit the Tickets Page
On the payment screen enter the code LDCSLE in the enter discount code section and click "Apply discount"
The discount will be applied to the total
* Only applicable to the Full Party Pass
Singapore Latin Extravaganza 2019
The 2019 All-Star edition of Singapore Latin Extravaganza is going to be the craziest one yet, with one of the biggest and brightest line-ups of Salsa and Bachata Superstars anywhere in the World!
The line-up is so incredible that the question we get asked the most is, "Wait, this is just a list of who you want right? Who is actually confirmed?" To which we answer, "EVERYONE! They are all confirmed!"
This August will see the best dancers come together in Singapore for Asia's favourite dance festival, and you don't want to miss it.
GET YOUR PASSES ONLINE TODAY!
More Festivals Near Here