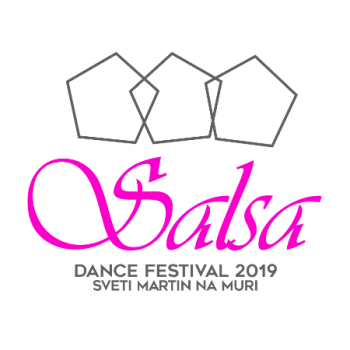 Friday, 15 November 2019
LifeClass Terme Sveti Martin, Izvorska, Sveti Martin na Muri, Hrvatska
Salsa Dance Festival [email protected] Terme Sveti Martin
Salsa Dance Festival [email protected] terme Sveti Martin (Croatia)
International Salsa Congress 
We are inviting you to the 4th edition of Salsa Dance Festival organized by dance club D&D Varaždin, which will be held from 15th-17th of November 2019 in LifeClass Terme Sveti Martin. We organize 3 day salsa festival that includes: top instructors from 5 countries, 40 workshops, 3 parties....
What can you expect?Diffferent styles and diferent types of dances, workshops of Salsa on 1, Salsa on 2, Salsa Cubana, Rueda de Casino, Salsa con Afro, Bachata Dominicana, Bachata Sensual, Kizomba, Pachanga, Man & Lady style, Salsa shines....
All the event activities including parties will be held at LifeClass Terme Sveti Martin. Workshops will be organized in two different halls, according to the schedule which will be provided on time. There are going to be 3 parties on two dance floors: Salsa Floor and Sensual Floor.
Extra services which will be provided during the 3-day festival:Wellnes, sauna, massage, gym, hotel poolAccomodation at LifeTime Terme Sveti Martin Cafe bar and restaurant inside the centre.....
PRICES:
FULL PASS: 60 € 
CUBAN PASS (5 lessons with Ramon) + 3 parties: 30 €
SALSAon2 PASS (5 lessons Salsa on2) + 3 parties: 30 €
SATURDAY PASS (saturday workshops + saturday party): 30 €
INFO and REGISTRATION: [email protected]
ACCOMODATION ( code: SALSA 2019) : https://secure.phobs.net/booking.php?company_id=a665fc3a195650beac46103478838576&partners_access=SALSA2019&date=2019-11-15&lang=hr&currency=HRK
Artists
INSTRUCTORS:
Ramon Yudimir Noa Caraballo (Cuba)
Rok Cerkvenik & Varja Vitrović (SLO)
Hussein Hatem (Cairo, Egypt)
Jerko Cvitanić & Maja Pelicarić (Cro)
Hrvoje Kraševac & Želimira Ivček (Cro)
Nataša Pavičević (Salsa Fusion By Nataša, (Cro)
Marko Skada & Anita Bušić (Cro)
Marko Perši & Melani Novoselec (Cro)
Branko Juriša & Ruta Juriša (Cro)
Toni Čavala & Katarina Čavala (Cro)
Ana Marija Đurić (Cro)
Confirmed DJs
Music:
DJ Alanito,(Cro)
Hussein Hatem (Cairo, Egypt)
DJ Rocco loco (Slo)
DJ Boricua (Roberto Trigona)
DJ Brane (Cro)
More Festivals Near Here