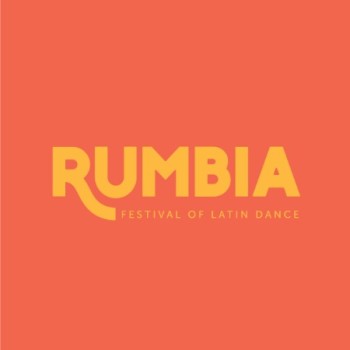 Friday, 20 March 2020
Location:
Melbourne, Australia
Rumbia
RUMBIA Join the party! Come together and fall in love all over again with a festival designed to teach, inspire and celebrate Latin dance and music.
Pack your dance shoes, ready your best party outfits and get ready to join us for the first ever RUMBIA Festival of Latin Dance.
Some of Melbourne's best dancers and dance schools have come together to create an event of epic proportions. Join us for a long weekend of dancing and partying with your friends from across Australian and the world.
Learn from some of the world's best dancers at in-depth workshops that go beyond steps to integrate new styles and techniques into your dancing. Perform and be inspired by three-nights of shows from local, national and international acts. Meet new friends and enjoy a cheeky cocktail as the sun goes down in the outdoor garden bar. Then dance the night away right on Melbourne's famous Chapel Street.
Lock the dates in your calendar now and stay tuned for more info.
**EVENT ESSENTIALS**
20-22 March 2020
Melbourne, Australia
**CONFIRMED ROCK STARS**
* Ernesto & Denisse NEW YORK
* Kike & Nahir SPAIN/ARGENTINA
* Richie & Almendra ARGENTINA/CHILE
* Carlos & Chloe SPAIN/AUSTRALIA
**LIVE MUSIC & DJ'S**
* Melbourne's Latin Band Quarter Street
* Local & international DJ's
**WHAT'S INCLUDED**
* Masterclasses with incredible international and local artists
* 3 Nights of Shows & Parties
* Social dancing across two huge dance floors
* Saturday Gala Night with mind-blowing shows
* Jack & Jill Social Dance Competition featuring international competitors
* Teacher Professional Development Day
*plus more announcements to come
**WHERE**
National Institute Circus Arts (NICA)
39-59 Green Street, Prahran
(Off Melbourne's famous Chapel Street)
**WHILE YOU'RE HERE**
Explore the world's most liveable city, Melbourne, and all its districts. Drink coffee in hidden laneways, hop on a tram, drive and try a hook turn, go shopping on Chapel Street, eat at some of the best restaurants you'll find, and get up close with local wildlife (like kangaroos!).
More information & tickets available here:
www.rumbia.com.au
Instagram: @rumbiafestival
Facebook: /rumbiafestival
Artists
**CONFIRMED ROCK STARS**
* Ernesto & Denisse NEW YORK
* Kike & Nahir SPAIN/ARGENTINA
* Richie & Almendra ARGENTINA/CHILE
* Carlos & Chloe SPAIN/AUSTRALIA
Confirmed DJs
**LIVE MUSIC & DJ'S**
* Melbourne's Latin Band Quarter Street
* Local & international DJ's
More Festivals Near Here