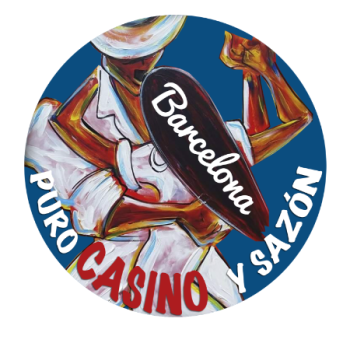 Saturday, 07 December 2019
Plaça Espanya, 6-8, Barcelona, España
Location:
Barcelona, Spain
Puro Casino Y Sazón Festival
International Casino Festiva in the heart of Barcelona.
Topics: Casino Original; Casino Nudos; Casino con Rumba; Casino con dos, tres, cuatro; Son Tradicional / La Guaracha; Son-Changüí; Rueda de Casino; Cha cha cha; el Mambo
The dancers will discover all the variants of the Casino that in the island was generated in different times and zones, they will learn which of these styles to use according to the genre that they propose to them in the Salsoteca and will be able to FIND to discern with which generated musical one style or another; You will also be able to learn very complex techniques in the simplest way and consistent with the specialists of these styles invited to the event of worldwide recognition.
It will be an event where you can truly see and enjoy the Casino for everyone without limitations and with the maximum understanding and appreciation of it all.
Artists
>>>Instructors:
Emilito Herrera (Cuba/Germany)
Stefanie Steinbach (Germany)
Jorge Camagüey (Cuba/Spain)
Gastón Carvallo (Cuba/Spain)
Mónica Martínez Ramos (Spain)
Rafael Baro Elizalde (Cuba/Germany)
Lieb J Salsagroove (Cuba/Italy)
Reynaldo Salazar Guillen (Cuba/Germany)
Mislady Camagüey Gainza González (Cuba/Spain)
Miquel Pereira Florensa (Spain)
KeVin Cano (Spain)
Sonia Cano (Spain)
More Festivals Near Here