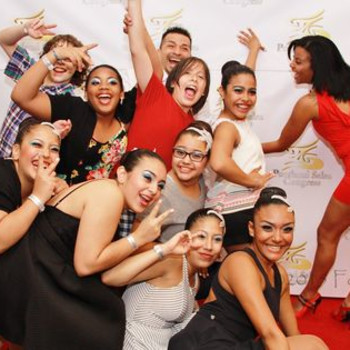 Friday, 17 June 2022
8235 NE Airport Way, Portland, OR, US 97220
Portland Salsa Congress
Gemini Entertainment
We are proud to announce the 15th Annual Celebration Portland Salsa Congress @ The Sheraton Airport Hotel, which will take place June 17th to June 19th, 2022. This year the event has grown bigger and better! We are bringing more International Champions to teach and show case their dancing talent, excellent live bands and DJ's for entertainment.
Javier Solis, founder of Gemini Salsa Dance Company, continues to work with salsa dancers in other cities and states to help connect the salsa community. He is proud that for the 14th year in a row, Portland, Oregon is the location of the largest Salsa Dance Competition "Gemini Salsa Competition".
Thank you for taking time out of your busy schedule to experience the "Portland Salsa Congress." We hope you have a great time with us this year as we continue to dance, have fun and strive to achieve "Unity Through Salsa" www.PortlandSalsaCongress.com".
Artists
Johnny Vazquez, Abel Peña, Liz lira, Alien Ramirez and many more to confirm.
Confirmed DJs
Dj Super Robby, Dj Danny G, Dj Guero con sabor, Dj Cj and many more to confirm.
More Festivals Near Here