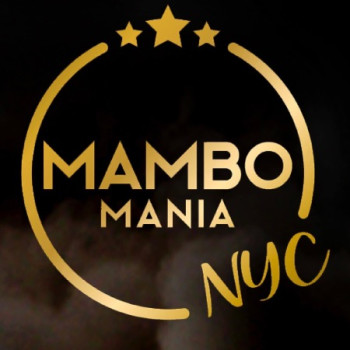 Friday, 19 August 2022
Empire Mambo Dance Studio NYC, West 38th Street, New York, NY, USA
Location:
New York City, USA
Mambo Mania NYC
AN EVENT DEDICATED TO MAMBO LOVERS IN THE WORLD'S SALSA CAPITAL
Mambo Mania is an event created by the entrepreneurs Adolfo Indacochea and DJ Alex el Maestro; their vision was to bring a 3-day event/weekender that will bring FUN, energy, and Mucho MAMBO!
Our goal is to put together a series of workshops with top instructors, hardcore social dancing, live music, and quality performances.
What to expect:
🔹Classes/workshops with limited capacity to give each student the time and focus for improvement
🔹Two locations: Steppin' Out Studios & Empire Mambo
🔹Live music by Tito Rodriguez, Jr. and his Orchestra
🔹Top NYC's DJ Alex El Maestro and DJ Gonzo Gonzales
🔹Live performance by Adolfo Indacochea and his Latin Soul Dancers alongside Tito Rodriguez, Jr. Orchestra
🔹Optional (requires separate pass purchase) 4-hour performance bootcamp with Tania & Delia (2 hours training with each of them and an optional performance opportunity on Sunday evening!)
We are excited to present this project to NYC's Mambo scene, our first one and hopefully an event that will be part of this awesome community.
Tickets are on sale now — get yours today!
We will appreciate the help spreading the word — see you on August 19-21, 2022.
Do not miss it!
Artists
Adolfo Indacochea
Tania Cannarsa
Delia Madera
Raúl Valenzuela
Natasha Karp
Jorge Salas
Latin Soul Dancers
Julian & Jasmin
Luis & Nathalia
Daniel & Natasha
Marcus & Diana
Diego & Yaritza
Baudilio Rivera
Confirmed DJs
DJ Alex El Maestro
DJ Gonzo Gonzales
More Festivals Near Here