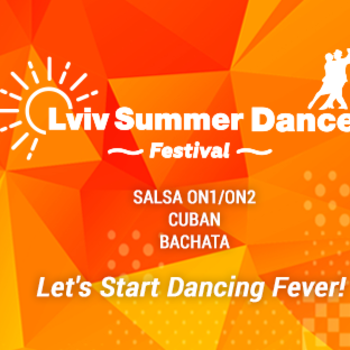 Lviv Summer Dance Festival
★★★★ JOIN our official event ★★★★
LVIV SUMMER DANCE FESTIVAL 2019 #LSDF2019
30.08 - 01.09 2019
Lviv, Ukraine
Confirmed Instructors and artists
---> Mario Hazarika
---> Ovidijus Mikšys and Viktorija Je
---> Sergii Zaichuk and Anna Sotnyk
many more to be confirmed soon!
✔ Three big parties on two dance floors, workshops on Friday, Saturday and Sunday, choreography Bootcamps.
❤ Early-Birds price for Full Pass is only EUR 45 till the end of April.
ℹ Prices for the passes raise every 1st of the month starting from May. But anyway, why would you wait?! Did you know: pre-order your ticket by writing to our page, online payments are coming!
Let's Start Dancing Fever!
More Festivals Near Here