You may be looking for...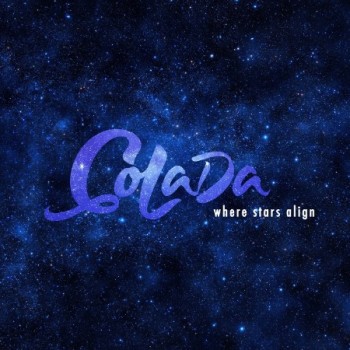 Thursday, 06 June 2019
Avani+ Riverside Bangkok Hotel, 257 Charoen Nakhon Rd, Samre, Thon Buri, Bangkok 10600, Thailand
Location:
Bangkok, Thailand
Discount Tickets
Instructions
Visit the Tickets Page
On the payment screen enter the code ldc2019 in the Coupon code section and click Apply Coupon
The discount will be applied to the total
Featured Video
5% Discount on Passes
Show Details
THE ORIGINAL – Latin Dance Congress Bangkok 2019
3RD EDITION OF THE ORIGINAL LATIN DANCE CONGRESS - THAILAND... we are growing!
There are things in life you don't want to miss! Welcome to dance paradise...
The third edition will be BIGGER and BETTER. THE ORIGINAL LATIN DANCE CONGRESS will be held from 6-9 June 2019. The 4 day Latin music and dance event features a unique compilation of the world's top Salsa, Cuban Salsa, Bachata, Kizomba and Mambo talent.
SAVE MONEY and secure the BEST PRICE Early Bird Pass now… This is your chance! Prices will increase end of March!
The AVANI RIVERSIDE hotel is a perfect match for this energy loaded party where 1800 social dancers, artists and musicians celebrate the power of colors under one roof.
5 DANCE FLOORS.... Start at 11am daily at our mixed dance floor and enjoy yourselves on any of the other 4 dance floors until 4am every single day! Salsa, Cuban Salsa, Bachata or Kizomba.... you choose the style!
YOUR FREINDS WILL BE THERE....
The line-up will hit new heights next year! Here just a few highlights:
- TROPICAL GEM DANCE COMPANY®, Italy
- Adolfo Indacochea & Lorenita Andrade, Itlay
- Latin Soul Dancers, Italy
- Mario Hazarika, UK
- Terry & Cecile, France
- Sara López & Ivo, Spain & USA
- tony pirata, France & Lydia
- Fausto Felix, USA
- Olu Kongi, UK
- Fausto Felix La Fuerza Dance
- The New York Movement, USA
- GRUPO ALAFIA, Italy
- Brenda Liew & BLDC, Singapore
- Kike Utrera & Nahir Romano
- Full Project, Italy
- Dancefloor, Switzerland
- Umberto Nocita, Italy
- Buşra Aracı, Italy
- Franklin Diaz III, USA
- Ricardo Sousa, Bruno Sousa, Paola Loureiro & Afro Latin Connection, Portugal
- Shraey khanna, India
- Moe Flex, UK
- Ovidijus Mikšys
- Han Son Lee & Hwara & Team Mambo y Sabor, South Korea
- Ji Chung Won & G-Ya Dance Company, South Korea
- Suk Joo Lee (Klui) & Jiyoun Shim (Dalla) & Team Gracias, South Korea
- Inwoo Choi, South Korea
- Alfredo y Andrea Sabor Dinámico, Spain
- Güpson Pierre, Canada
- Saori Watanabe, Japan
- Hande Atalay & Ersin Altaş, Turkey
- Ronnie Choh & JJSALSA Danza Emergo & JJ SALSA Main Team, Singapore
- Sharon Pakir Krygger, Australia
- Harry Limski, Singapore
- Jaxen Tan, Malaysia
- Stella Chan & Dance Diva, Hong Kong
- Mitsue Kikuta, Japan
- Dickerson Monika, Japan
- Saeko Sugaya a.k.a darling saeko, Japan
- Ryoko Ohara & Wabisabi, Japan
- Victor Martos Mercado & Cristina Avila Bestilleiro, Spain
- Bersy Cortez, Spain
- Karel Flores, USA
- Jessica Quiles Hernandez & Julio, Italy
- Ramona Neaga & Dance Queens Entertainment Bangkok, Thailand
and many more....
Ready for THE ORIGINAL challenge? Sign up for any of our CHOREOGRAPHY BOOTCAMPS and have fun checking out your limits, because failure is not an option:
- Bachata Challenge by Kike Utrera & Nahir, Spain
- Kizomba Challenge by Afro-Latin Connection, Spain
- Cuban Move Challenge by Umberto Nocita, Italy
- Lady styling Challenge by Karel Flores, USA
LIVE CONCERTS BY:
La Maxima 79 Orquesta, Jimmy Bosch and Bachata star Dani J will be back! Also don't miss Bachata singer Marco Puma, Italy!
Top DJs:
- DJ Fabrizio Zoro, Italy
- DJ Dmitri Matalka, Dubai
- DJ El Chino, Colombia
- DJ Alexio Papo Grossi, Italy
- DJ Cabeludo António Salvador, Portugal
- DJ Ajad Wakitani, Japan
- DJ-Freeman Corea, South Korea
- DJ Jason Lim, Singapore
Coffee Lounge Workshop:
- Olu Kongi, UK
Book your hotel now! We expect a full house...
AT COLADA's THE ORIGINAL LATIN DANCE CONGRESS EVERYBODY IS A STAR!
YOUR FRIENDS WILL BE THERE....
BOOK NOW:
www.colorsoflatindance.com
More Festivals Near Here