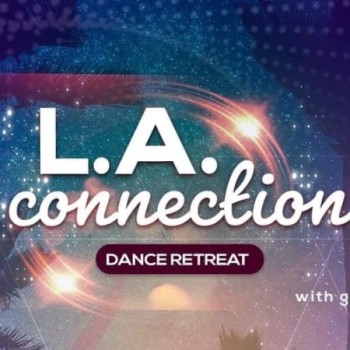 Saturday, 14 March 2020
Location:
Los Angeles, USA
L.A. Connection
What if there was a weekend dance event, like a Festival or Congress, that included only hand-selected, authentic people that loved to dance and connect both on and off the dance floor?
What if there was a safe space where you could dance and explore more of your inner creativity?
What if you knew that on the other side of each dance was a partner who genuinely wanted to connect and was open to growing and creating art together?
We have just one remaining question:
ARE YOU READY?!
LA Connection Retreat Includes:
-Daily Dance Workshops
-Daily Social Dancing
-Elite Accommodations
-nourishing meals
-Sight-seeing outings
-Positive vibes
-Mindfulness
-An alcohol and drug-free environment
-Custom music selections from in-house DJ
-Breathwork
-Connection Exercises
-Out of head, into body practices
-Brave and safe spaces for you to be yourself
-Intention Practices
-Amazing conversations
-Fun! Fun! And more fun with stellar people!
Location: Los Angeles, CA
Dates: March 12-16, 2020
Dance Emphasis: Bachata, Zouk, and Fusion (although not limited to these dance styles)
Cost:$750
Connection Retreat Hosts:
Jackie Danza
Morgan Lea Johnson
Tim Wegert
Artists
Guest Instructor: Tim Wegert
Host: Jackie Danza
Host: Morgan Lea Johnson
Confirmed DJs
More Festivals Near Here