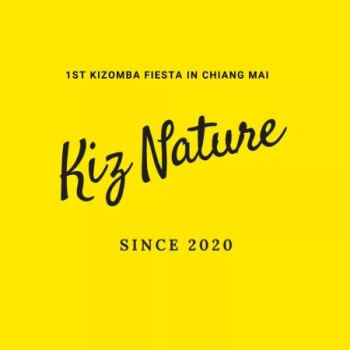 Thursday, 16 December 2021
Rain Tree By Chiangdow Farmstay
Kiz Nature 2021
We are Kizomba Chiang Mai Group who organized Weekly then, recently we had organized The Only One OUTDOOR KIZOMBA IN THAILAND located in Chiang Dow District, Chiang Mai Province.
Dates: 16-20 December 2021
Schedule:
16 December > Pre-Party (Chiang Mai City)
17-18-19 December > Festival Parties (12 hours dance party)
20 December > Closing-Party (In Chiang Mai City)
Workshops: Zouk & Kizomba on Saturday & Sunday Afternoon
After-Party: After midnight till late
Kiz Nature CNX is starting to take over the venue were surrounded by nature such as hot spring, mountain background, the best climate during December which is perfect for Kizomba Dance outdoor. We have a bonfire for the After-Party till morning! Have fun and enjoy dancing Kizomba under the stars. Good vibe and friendly atmosphere for the whole three nights together.
Outdoor Workshops with the 3 biggest mountain range of Thailand as a background, fresh breeze, and beautiful sunlight.
Hanging out at hot spring together right after the workshop each day, was an amazing time!
During those days, you are welcome to explore the area yourself.
Artists
Confirmed DJs
More Festivals Near Here