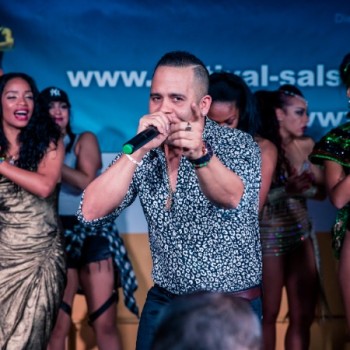 Friday, 24 January 2020
Rosenheimer Straße 139, München, Deutschland
Location:
Munich, Germany
Festival Salsa Cubana
Hola y bienvenidos!
It's that time of the year again… our legendary
Salsa cubana festival is coming up fast!
We cordially invite you to join us for an amazing three days full of dance, joy, Cuban flair and fantastic music! Inspired by "Baila en Cuba", the annual dance and music event in Havana, we are trying to bring some of this magical Cuban flair to Munich!
With this year's
13th "El Festival Salsa cubana" from 24th to 26th of january 2020
we will continue CIRCULO's winter festival series. Salsa cubana is more than a dance – it's a celebration of life!
One thing you can be sure of, this winter's music and dance festival will inspire you:
• Authentic classes with world class artists covering all levels
• More than 30 workshops to choose from
• Salsa suelta, Lady & Man Styling, Reggaetón, and much more!
• From Son, to Afro orishas and Rumba cubana – we have it all!
• Fantastic parties with amazing dance shows – don't miss it!
More Festivals Near Here