This festivals was hosted by
DCBX
You may be looking for...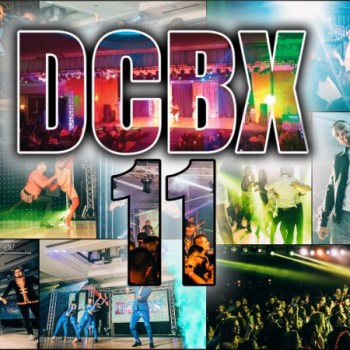 Thursday, 22 August 2019
Renaissance Washington, DC Downtown Hotel, 999 9th Street Northwest, Washington, DC, USA
Location:
Washington DC, USA
Discount Tickets
Instructions
Visit the Tickets Page
On the payment screen enter the code LDC19 in the Enter Promo Code section and click "Apply"
The discount will be applied to the total
DCBX #11 "Redefining Your Latin Dance Experience"
CELEBRATE 11 yrs of Dance, Diversity, and Inclusion!
4x TIME WINNER OF LATIN DANCE EVENT OF THE YEAR!
★★★★2015, 2016, 2017 & 2018!★★★★
IMPORTANT LINKS
Book Your Room Today! Nothing down!
DCBX #11 http://bit.ly/DCBX11Hotel
GET YOUR TICKETS NOW!
http://www.DCBachata.com
Lee "El Gringuito Kat "La Gata" & our Executive Board Present...
DCBX #11 aka DC Bachata Congress!
The biggest Bachata Festival in the United States is celebrating 11 AMAZING YEARS!
✅ DCBX is CHAMPIONS
✅ DCBX is BACHATA
✅ DCBX is SALSA
✅ DCBX is KIZOMBA & URBAN KIZ
✅ DCBX is ZOUK
FOR THE FIRST TIME EVER WE ARE BRINGING TOGETHER THE TOP BACHATA REMIX SENSUAL DJS in the WORLD!
?DJ Emerzive (Washington DC, USA) ??
?DJ Chapa (Argentina) ??
?DJ Soltrix (Tampa, Florida, USA)??
?DJ Manuel Citro (Italy) ??
NEED A DISCOUNTED on your Full or VIP Pass?
TEXT the word DCBX11 to 64600
Win between $5 and $100 OFF! EVERYONE WINS!
DCBX is MORE FOR YOU!
Why Settle for less?????????????????
WHY WE ARE #1 COME MEET 7000+ NEW FRIENDS :D
★★★★★★★★★★★★★★★★★★★★
✅ Featuring over 60 of the World's Top Artists!
✅ 200+ Performances!
✅ 100+ Workshops!
✅ Only Festival in the USA with dancing to 8am 4 Nights
✅ Nightly Bachata, Salsa & Kizomba Concerts!
✅ In the ❤️ of DC with 100 Restaurants within 4 blocks!
✅ Largest Bachata Festival in the USA!
✅ Rooftop Parties & classes daily!
✅ Attendees from 50 States & 36 Countries!
✅ Over 64,000 sq ft of Dance Floor Space!
✅ 7+ Ballrooms of Dancing Nightly (Salsa, 2 Bachata Rooms, Zouk, Kizomba, Cuban Salsa/Rueda, Reggaeton & More)!
✅ Only USA Festival that brings the BEST OF SENSUAL BACHATA, AUTHENTIC BACHATA, SALSA, ZOUK, & KIZOMBA with dedicated Ballrooms!
Visit Our Website http://www.DCbachata.com/
For More Info Tickets!
More Festivals Near Here