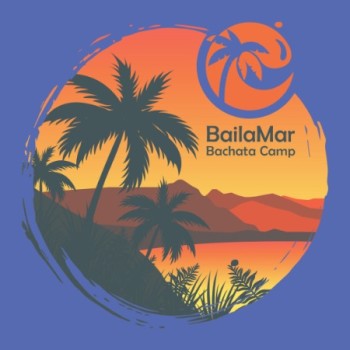 Sunday, 04 December 2022
Location:
Dominican Republic
BailaMar Bachata Camp #25 In The Dominican Republic
💥 2 weeks Bachata holidays in the Dominican Republic with full immersion to authentic culture, music and dance.
In comparison to bachata festivals, bachata camp has a family feeling. We work in small groups of up to 15 people, leave together, travel around the country, pay a lot of attention to the quality of education and the results that our students reach. But at the same time it is fun and full of new experiences!
Dates: December, 4 - 18, 2022
Managers of the group: Maria BailaMar & Edwin Ferreras
Program of BailaMar Bachata Camp in the Dominican Republic #24:
❤️ It's going to be one of our Classic programs so much loved by BailaMar participants!
🌴 Apart from the amazing workshops, parties and beaches in Las Terrenas, you will explore the whole North Coast of the Dominican Republic with its jungles, caves, lakes, hidden wild beaches!
🎸 The highlight of the trip will be the musicality workshop with the kids from iASO Bachata Academy in Cabarete! You will be impressed to tears seeing these young talents playing and singing bachata live!
🏛 And the traditional part of our trip is the capital, Santo Domingo! The magic of historical streets of the first city in the New World. Amazing street concerts and local parties in locations you could never imagine!
🎎 December Camps are always filled with the atmosphere of Christmas! And have you ever experienced Christmas in the Carribbean?
⏰ It seems far, but the time runs fast!
🎉 Early Bird price (the first) is active until 4 months before the trip, and the next price increase is in 2 months!
All you need is to fill up the registration form on our website and pay the deposit to fix the room for yourself!
The Dominican Republic is waiting for you! Don't make it to wait too long!
Artists
Edwin Ferreras
Maria BailaMar
Juan Pablo Paredes
Farifeo
Leonel Paulino
Elizabeth Bido
Rodolfo Montano Castro
More Festivals Near Here