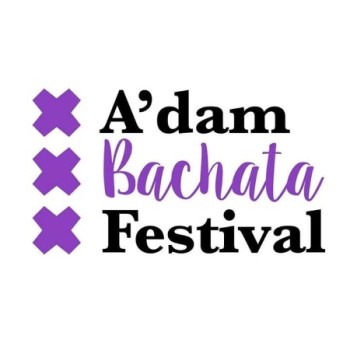 Friday, 06 November 2020
CanDance Studios, Isolatorweg, Amsterdam, Netherlands
Location:
Amsterdam, Netherlands
Discount Tickets
Instructions
Visit the Tickets Page
On the payment screen enter the code LDC5 in the "OFFER/PROMOTER CODE" section and click "Apply Code"
The discount will be applied to the total
* Discount only applies to Full Passes
Adam Bachata Festival 2020
2nd edition of Adam Bachata Festival in Amsterdam. Learn and have fun in a familiar setting to enjoy a weekend full of Bachata in this unique city with Daniel&Desire, Dario&Sara, Sergio&Marichu, Gaby&Estefy and much more!
We will mix workshops, Jack&Jill competition, social dances and concert for you!
Artists
Daniel & Desire (Spain)
Dario & Sara (Spain)
Sergio & Marichu (Spain)
Gaby & Estefy (Spain)
Janis & Zoe (Germany)
Michel Ras Tas tas (Spain)
Vrajim (Finland/Mexico)
Erwin & Valentina (Netherlands)
Pablo & Polina (Netherlands)
And many more to come!
Confirmed DJs
DJ Alejandro (Israel)
DJ Sergio (Netherlands)
And many more
Accomodation Nearby
More Festivals Near Here