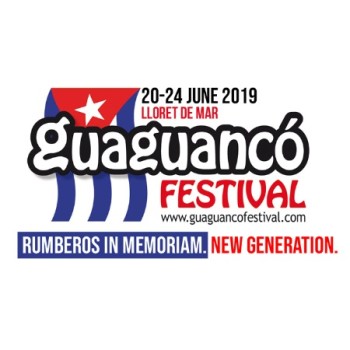 Thursday, 20 June 2019
Location:
Barcelona, Spain
10th Guaguancó Festival
10th International Afro-Cuban Guaguancó Festival
​20-24 June 2019 / Lloret de Mar, Spain
For the 10th Anniversary we propose to remind you all the best and most special moments of these 10 years and highlight those contributions which the Guaguancó Festival has given to the world from its maximum objective: Give Knowledge, as exclusive: And you will Know the Truth and Truth will make you Free.
Experience with us unique international competitions:
- Buscando al [email protected] (Rumba Columbia)
- TIMBA competition
- Rumba Guaguancó competition
- Son Competition
Improve your dance knowledge and skills.
Workshops with live music for different levels:
- beginner
- intermediate
- advanced
- teachers (150 Euro FullPass)
Be ready to dance every night!
Meet new friends!
Have fun!
Follow the energy of Live Cuban Music!
Share your love to Afro-Cuban culture!
More Festivals Near Here