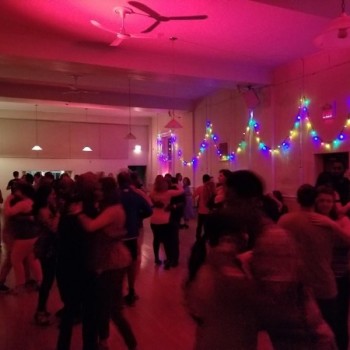 Sunday weekly (Check links before attending)
805 Dovercourt Rd, Toronto, ON, Canada
Location:
Toronto, Canada
Sunday Kizomba Social
Last edited: Sunday, March 17, 2019
Hosted by the GOdanz school, for those who attend the Sunday kizomba specifically. Ongoing schedule:
This is safe and controlled environment/dance event that is not like a bar scene. In our 7th year, we are proud to be the longest running social in Toronto!
There are 2 lessons, followed by 2 socials (salsa and kizomba on different floors).
Kizomba level 2 at 5pm-6 ($15)
Kizomba INTRO at 6:15-7pm ($10).
Socials 7-11:00pm ($10).
Open on long weekends and throughout holidays! $10 entry and open til 12am.
Security present. No kids under 19 unless it's for lessons and til 8pm and safe for their ears.
We are gender fluid and welcome people with special abilities.
More Events Near Here
No listings found
Classes Near Here
| | |
| --- | --- |
| | To explain how we work, we specialize in programs that are personalized to your needs. We create a program designed to fit your goal the dances you want to... |
Festivals Near Here