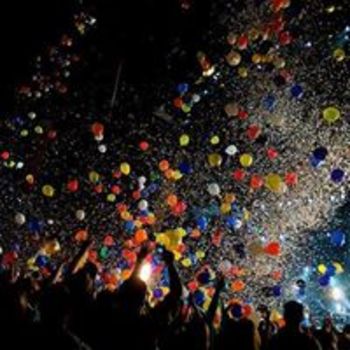 Friday weekly (Check links before attending)
Sanctuary Nightclub ATL, 3209 Paces Ferry Pl NW, Atlanta, GA, United States, 30305
Sanctuary Night Club
Last edited: Friday, July 22, 2016
Sanctuary Night Club is proud to unleash a new logo, website, flyers and business cards. The new branding will update the club's new vision to bring a full realm of Latin Music and Dance to the Atlanta Community. The club will be enhancing its focus of the rich latin heritage of music with not only the Latin community but the very diverse nature of the Atlanta population. This will also include special events dedicated to latin dance honoring local dance schools and their dancers.
New York DJ Ray Colon is being flown in for this special event along with food catered by the Cuban Diner (voted #1 by YELP), a variety of free dance classes, dance performances, raffles by local businesses and much more to be announced.
We are very excited about our 2016 Relaunch and invite you to enjoy what will be a Huge celebration!
Our price will remain the same for this festivity at $10 per person!! All VIP tables and sections will be first come first serve for $30 which includes a guaranteed table all night and bottle of champagne. Call 404-262-1377 to make reservations.
More Events Near Here
No listings found
Classes Near Here
Festivals Near Here