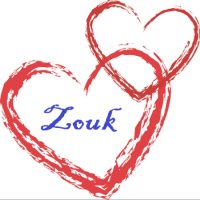 Address
Location:
Melbourne, Australia
Styles Offered
Zouk
More Information

https://www.facebook.com/ZoukloveMelbourne/
Social Media


Class Information
Our Vision:
Grow and share our love for Brazilian Zouk in Melbourne
Our classes:
Fun/beginner friendly/higher-level technically focused
Our workshops:
When funds are enough, we will be inviting artists nationally and internationally to teach.
Contact Zouklove
More Classes Near Here
936 North Road, East Bentleigh, 3165

Bachata, Ballroom, Cha-Cha, DanceSport, Salsa, Samba, Zouk

The home of State, National & World Champions. Salsa, Bachata, Zouk & Latin
The Secret Garden of Dance

Dance Tuition in Bachata, Kizomba and Cuban Salsa
189 Chesterville Road, Moorabbin

Bachata, Ballroom, Cha-Cha, Cuban-Salsa, DanceSport, Merengue, Salsa, Samba, Tango

Moorabbin based dance company with over 30 years of teaching experience offering everything from Salsa, Bachata to Ballroom & Latin dance.
Robles Dance Bar, First Floor, 341 Lygon Street, Carlton
Robels Studio: First Floor, 171 Lygon St, Carlton

Kizomba

African Soul is a teaching platform for many of the African dance styles. We specialise in Kizomba, Semba and Afro Beats. Tuesday night classes @Robels Studio: First Floor, 171 Lygon St, Carlton. Kizomba Fundamentals 6.30-7.30pm. Kizomba Intermediate 7.30-8.30pm. Afro dance fitness 8.45-9.15pm. Wednesday night classes @Charlie's Bar: 71 Hardware Ln, Melbourne CBD. Kizomba Fundamentals 7.30-8.30pm. Kizomba Intermediate 8.30-9.30pm. Social dancing (Kizomba, Semba, Afro) @Charlie's Bar every Wednesday night, 9.30pm till late.
Vivaz Dance Shoes
Exclusive Discount
VIEW DEAL
- Get $15 OFF your next purchase
Shipped from Australia. 30 day money-back guarantee.