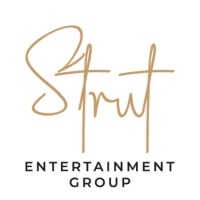 Address
Strut Entertainment Group, Abbott Street, Alphington VIC, Australia
Higher Spaces, Victoria Street, Abbotsford VIC, Australia
Location:
Melbourne, Australia
Styles Offered
Merengue, Samba
More Information

https://www.strutentertainmentgroup.com

0422746369

Timetable
Social Media



Class Information
We're a dance studio proud to be the home of Cultural Dance in Melbourne. Bellydance, Brazilian Samba and Reggaeton are our passion, and we are proud to offer event entertainment as well as a range of weekly dance classes so you can Strut too. We cater for students at all levels from beginners to advanced, for those just looking to have fun, or for those wanting to take it to the next level through performance. With classes on four nights a week across two locations - our motto is Love yourself, Strut your thing. Come and Strut with us today!
Contact Strut Entertainment Group
More Classes Near Here
281-283 Swan Street
Richmond
3121, VIC

Bachata, Salsa, Samba

You're just a couple of steps away (pardon the pun) from your best decision this year ;-) Learn to dance. Make new friends. Join the family. We teach Salsa, Bachata and Brazilian Samba. We teach it right and have been doing so for more than 15 years. But don't just take our word for it... -> https://www.melbournelatindance.com.au/what-our-students-love-about-mld Melbourne Latin Dance. Melbourne's Home of Latin Dance.
19 Brunswick Street Fitzroy

Bachata, Cha-Cha, Cuban-Salsa, Forro, Kizomba, Mambo, Merengue, Salsa, Samba

Specialists in Cuban, Latin and African Dance Styles
United Styles, Corner Brighton Road and Chapel Street, St Kilda, 3182

Bachata, Salsa, Samba

Monday nights - 7:30-9:30pm Level 1 & Intermediate Bachata Sensual  Thursday nights - 7:30-9pm 4 week Beginner Bachata course every calendar month P...
Bachata, Salsa, Tango

Wednesday 8 to 9:30 pm: Salsa Los Angeles style. Open levels. Saturday 1 pm:Bachata (Open level) - 2 pm:Salsa Los Angeles style. Open levels. - 3 pm: Tango open level - 4 pm: Tango Intermediate
Vivaz Dance Shoes
Exclusive Discount
VIEW DEAL
- Get $15 OFF your next purchase
Shipped from Australia. 30 day money-back guarantee.