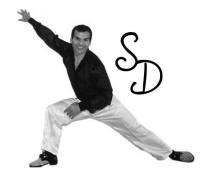 Address
Location:
Melbourne, Australia
Styles Offered
Bachata, Salsa, Tango
More Information

https://www.facebook.com/showydance

0431037786
Social Media



Class Information
We have weekly classes.
Wednesdays:
7 pm:Zumba Fitness. No experience required, all ages & levels.Cost of the Zumba class $10 including a friend for free.
8 pm to 9:30 pm: Salsa LA style. Open level class, no partner required.Cost of the Salsa class $15.
Wednesdays promo: ZUMBA + SALSA $ 20.
Saturdays.
1pm: Bachata - 2 pm: Salsa LA style - 3 pm: Tango: Open levels - 4pm: Tango Intermediate
1 class $15. - 2 classes $ 25.
Saturday FULL DAY PASS (4 classes) $30 (Save $30)
All our dancing classes is a no experience required for all ages & levels.
Contact Showy Dance
More Classes Near Here
480C Glen Huntly Rd, Elsternwick VIC 3185, Australia

Bachata, Cha-Cha, Cuban-Salsa, Kizomba, Salsa, Samba, Tango

Destine dance covers many styles of partner dance. We encourage you to try all of them, but, we also realise that dance is for you. Therefore, we can accommodate you as much as is possible to give you want you want, which we also know can change. Because we want it to be about you, and we are ready to help you get what you want, Destine Dance is the perfect place for you to learn dance. You can come for private lessons to really accelerate your learning or you can start with our group lessons for a fun a and social entrance into dance.
936 North Road, East Bentleigh, 3165

Bachata, Cha-Cha, Cuban-Salsa, Kizomba, Salsa, Zouk

DANCE101 is a Melbourne based dance company located at 936 North Road East Bentleigh (3 minutes from Chadstone Shopping Centre).  We also have locations i...
The Secret Garden of Dance

Bachata, Cha-Cha, Cuban-Salsa, Kizomba, Salsa

Bachata Dance Bootcamps and Private Tuition in Camberwell.
Vivaz Dance Shoes
Exclusive Discount
VIEW DEAL
- Get $15 OFF your next purchase
Shipped from Australia. 100 day money-back guarantee.