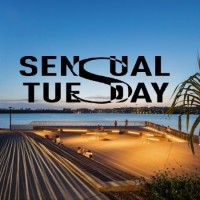 Address
The Connection, Shoreline Drive, Rhodes NSW, Australia
Location:
Sydney, Australia
Styles Offered
Bachata
More Information

https://www.facebook.com/events/1929166900713558/
Class Information
Every Tuesday @ The Connection, Rhodes. Meeting Room 1 or Event Space 1 depending on the week. Bringing our passion of Sensual Bachata to the Inner West communities. It doesn't matter if you are an absolute beginner or a Bachata dancer willing to discover this hugely popular Bachata style. We have something for you! Learn from the most passionate dancers in the industry. Get ready to learn lots of social moves which can be used on the dance floor. Each week, we will have an after class practice (mini social) because we believe without practising in socials, your moves are just choreos! Check out the the amazing waterfront venue! Plenty of Free parkings right in front of the venue. 6min to Rhode Station.
Contact Sensual Bachata Tuesdays
More Classes Near Here
Level 1, 93 Bathurst St, Sydney

Salsa, Tango
Level 1, 103 Foveaux Street Surry Hills

Bachata, Cha-Cha, Cuban-Salsa, Salsa, Tango
42 North Steyne Manly, Sydney

Bachata, Salsa

Wednesday Salsa lessons and social dance in Manly. Check out our website for more details!
1st floor, 45 Oxford St, Darlinghurst NSW

Bachata, Cha-Cha, Cuban-Salsa, Kizomba, Mambo, Salsa, Zouk

Salsa, Bachata and more in the heart of Sydney!
Vivaz Dance Shoes
Exclusive Discount
VIEW DEAL
- Get $15 OFF your next purchase
Shipped from Australia. 30 day money-back guarantee.