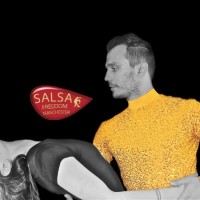 Address
16 Oldham Street, Manchester M1 1JQ, UK
Styles Offered
Bachata, Cha-Cha, Cuban-Salsa, Kizomba, Mambo, Merengue, Salsa, Samba, Tango
More Information

http://www.salsafreedom.co.uk

07766111694
Social Media





Class Information
Our main goal is to share our passion and knowledge for salsa dancing to people from all ability, background and age. We would like to aim for everyone to get dancing in no time. We will always try our hardest to share all of our skills and allow you to have fun at the same time.
We provide Cuban Salsa, Salsa LA and New York, Bachata, Merengue, Cha-Cha-Cha Mambo, Samba and Tango. Drop-In classes, few times a week, in the heart of Manchester City Centre Northern Quarters.
Cuban salsa is a partner dance however no partner is necessary in our classes. We can challenge you as much or little depends on how you progress.
Contact Salsa Freedom Manchester
More Classes Near Here