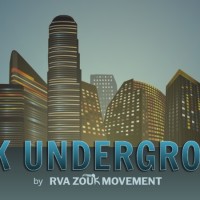 Address
Location:
Richmond, Virginia
Styles Offered
Zouk
More Information

https://www.facebook.com/rvazoukmovement

Timetable
Social Media


Class Information
Zouk Underground is a Brazilian Zouk dance program created by RVA Zouk Movement to prioritize those who have a big desire to learn the dance but are not able to attend classes due to current life struggles with finances, work, family, etc.
Please fill out this form to be considered for the program: https://drive.google.com/open?id=1zk-8VyI7lWsKNzhVqhyAlc16WZGrbU2_DxiG2jb9aOk
A new series starts March 18th-19th. All levels offered are 4-week progressive series, and will take place on the following nights:
Wednesday
7:00-8:30 PM - Level 1
8:30-9:00 PM - Mini Social/Practica (Open Level, Free!)
9:00-10:30 PM - Level 1.2
Thursday
7:00-8:30 PM - Level 1.3
8:30 PM - Mini Social/Practica (Open Level, Free!)
Other details, including cost and exact address, are to be discussed after reviewing your form.
Check out this sweet demo of Brazilian Zouk by the amazing Ry'el & Jessica! https://www.youtube.com/watch?v=FHoaaPE16Gs
Thank you so much for your interest in this beautiful dance!
Contact RVA Zouk Movement
More Classes Near Here