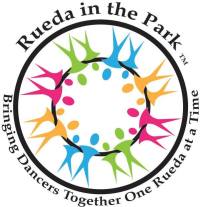 Address
3000 W Edinger Ave, Santa Ana, CA, United States
Location:
Los Angeles, USA
Styles Offered
Cuban-Salsa
Class Information
Come join us in beautiful Centennial Regional Park for Rueda de Casino! (Salsa Cubana) Enjoy the scenery, the music and the fun as you learn this Cuban social dance. Rueda de Casino is a super-fun upbeat and high energy group Cuban salsa dance (but it can be danced by individual couples as well!) Come learn the fundamental basic elements, lots of variations and the combinations that make up "Rueda de Casino". You will be sure to learn something new at every class!!
Spread the word, be sure to tell a friend or two and invite them to join the fun. We will see you there. Una Bulla !!!
Contact Rueda in the Park – Santa Ana
More Classes Near Here
16655 Foothill Blvd #103 Fontana Ca

Bachata, Cha-Cha, Salsa

Our beginning salsa class will focus on essential fundamentals, technique, structure, partnering (leading/following) and musicality of salsa. Basics include basic steps/footwork, resistance, posture and turns.
11943 Montana Ave, Los Angeles, CA 90049, United States

Bachata, Cha-Cha, Salsa

Javier Campines Dance offers world class instruction for Salsa, Bachata, Cha Cha Cha, Afro-Cuban and other forms of Latin Dance. Classes and lessons are av...
Serving the Inland Empire

Bachata, Cha-Cha, Salsa

PRIVATE LESSONS:  (If done at our RIALTO Studio: call/txt (951)202-4461 for more info)•Single person @ $60/1hr session or $240 for 5 lessons (buy 4...
129 N Maclay Ave, San Fernando, CA 91340, USA

Bachata, Kizomba, Salsa

Offering Salsa, Bachata, Kizomba and other specialty classes by some of the top instructors in Los Angeles.