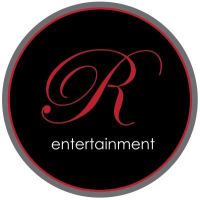 Address
1/341 Lygon St, Carlton VIC 3053, Australia
Location:
Melbourne, Australia
Styles Offered
Tango
More Information

http://www.roblesdance.com

0415599973
Social Media

Class Information
Beginners
7:30pm – 8:30pm
$20
We believe that one of the most important aspects of learning to dance TANGO in particular, is that you need to become one with the room, your classmates, the music, in a relaxed, and most important, a happy environment.
We believe that relaxed minds and bodies can settle faster on to the dance floor, finding a natural axis hence a more relaxed dance movement in time with the music and in harmony with your partner.
In this class the student will learn the 5 most important components of the TANGO. Eje, Caminadas, Ochos (Back and Forward), Boleos, Giros.
The followers will develop an extra sensitivity to follow as we learn to move exactly like the person you are dancing with, and the leaders will develop a stranger sense of leading because we work on concepts and not steps or figures. The essence of TANGO.
Intermediate-Advanced
8:30pm – 9:30pm
$20
In this class we focus on becoming a good dancer at the MILONGAS.
Leaders learn to maintain composure throughout the 4 songs in a TANDA so that they don't run out of steam or steps by the second song.
Leaders learn to not think steps but to flow with the music, to find that mental space where you are MILONGUEANDO. By maintaining this state of mind the leader can dance all night and make all the followers feel confortable and safe in their ABRAZO.
Followers will practice footwork and styling whilst moving in complete harmony with the leader, the followers feet, legs and posture play a big role in the elegant aesthetics of the TANGO.
The best followers in the world are able to move exactly like every leader they dance with by adapting their movement each time, this is called ENTREGARSE.
In this class we practice, musicality on VALS, MILONGA, TANGO and we practice techniques such as SACADAS, BOLEOS, COLGADAS, BARRIDAS and sometimes the odd GANCHO for Fun!
Fabio's Friday Milonga
9:30pm – Late
$10
Known as Melbourne's place to TANGO. Outrageously authentic Buenos Aires atmosphere. Melbourne best DJS, Bar open, Argentinian wines.
Fabio's Friday Milonga has been running for 20 years.
See you on the dance floor!
Contact Robles Dance Bar
More Classes Near Here
341 Lygon Street, Carlton, Victoria, Australia

Bachata, Cha-Cha, Cuban-Salsa, Salsa

Come down and enjoy classes in Cuban Salsa (Casino) and other Cuban rhythms like Son and Cha Cha Cha with Maxine and the AContra team. Classes start at 7pm...
281-283 Swan Street
Richmond
3121, VIC

Bachata, Salsa, Samba

You're just a couple of steps away (pardon the pun) from your best decision this year ;-) Learn to dance. Make new friends. Join the family. We teach Salsa, Bachata and Brazilian Samba. We teach it right and have been doing so for more than 15 years. But don't just take our word for it... -> https://www.melbournelatindance.com.au/what-our-students-love-about-mld Melbourne Latin Dance. Melbourne's Home of Latin Dance.
19 Brunswick Street Fitzroy

Bachata, Cha-Cha, Cuban-Salsa, Forro, Kizomba, Mambo, Merengue, Salsa, Samba

Specialists in Cuban, Latin and African Dance Styles
United Styles, Corner Brighton Road and Chapel Street, St Kilda, 3182

Bachata, Salsa, Samba

Monday nights - 7:30-9:30pm Level 1 & Intermediate Bachata Sensual  Thursday nights - 7:30-9pm 4 week Beginner Bachata course every calendar month P...
Vivaz Dance Shoes
Exclusive Discount
VIEW DEAL
- Get $15 OFF your next purchase
Shipped from Australia. 30 day money-back guarantee.