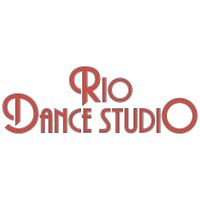 Address
327 Whitehorse Rd, Balwyn, Melbourne, Australia, 3103
Location:
Melbourne, Australia
Styles Offered
Salsa, Tango
More Information

http://www.riodancestudio.com.au
Class Information
Rio Dance Studio specialises in teaching adult beginners social dancing through Private and Group class tuition. Your first visit to our studio is a complimentary Sample lesson to try some dancing out and see how we teach. Our studio hours are Mondays to Fridays between 1pm and 10pm. We also run social dance, Competition nights and Medal nights regularly throughout the year for extra dance practise.
Dance Styles we offer: Latin American, Street Latin, Modern Ballroom, Wedding dance, Social dancing, Medals.
Book Class
Filter Classes
No class times available.
Contact Rio Dance Studio
More Classes Near Here
The Secret Garden of Dance

Dance Tuition in Bachata, Kizomba and Cuban Salsa
189 Chesterville Road, Moorabbin
9 Palermo Street, Mentone

Bachata, Ballroom, Cha-Cha, Cuban-Salsa, DanceSport, Merengue, Salsa, Samba, Tango

Tired of trying to remember the steps and all those moves you have learned? With us, you won't have to because we actually teach you to dance with your body, not your brain.
Robles Dance Bar, First Floor, 341 Lygon Street, Carlton
Robels Studio: First Floor, 171 Lygon St, Carlton

Kizomba

African Soul is a teaching platform for many of the African dance styles. We specialise in Kizomba, Semba and Afro Beats. Tuesday night classes @Robels Studio: First Floor, 171 Lygon St, Carlton. Kizomba Fundamentals 6.30-7.30pm. Kizomba Intermediate 7.30-8.30pm. Afro dance fitness 8.45-9.15pm. Wednesday night classes @Charlie's Bar: 71 Hardware Ln, Melbourne CBD. Kizomba Fundamentals 7.30-8.30pm. Kizomba Intermediate 8.30-9.30pm. Social dancing (Kizomba, Semba, Afro) @Charlie's Bar every Wednesday night, 9.30pm till late.
Point Cook Community Learning Centre, 1-21 Cheetham Street Point Cook, VIC 3030
Moreland Hotel, Brunswick VIC, Australia

Bachata, Cuban-Salsa, Salsa

Free Salsa, Cuban Salsa & Bachata Classes
Vivaz Dance Shoes
Exclusive Discount
VIEW DEAL
- Get $15 OFF your next purchase
Shipped from Australia. 30 day money-back guarantee.