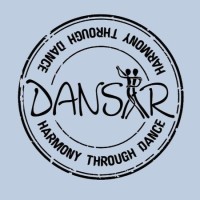 Address
6148 Bollinger Rd, San Jose, CA, USA
Location:
San Jose, California, USA
Styles Offered
Bachata, Forro, Samba, Tango, Zouk
More Information

https://www.dansarsf.com/

Timetable
Social Media

Class Information
Dansar is modeled on the dance schools of Brazil. That means that
Our classes have teachers and a monitor
-We teach more than just zouk, we also teach samba de gafieira, forró, bachata, and tango
-We have a bolsista team (A team of wonderful collaborators that are in class to also help as partners for new students, models for the teacher, etc.)
-We want our students to learn these dances around the context of the culture that created them. That's why Jaime Arôxa a.k.a. the godfather of social dance in Brazil (think: one of the first dancers to prototype what we now called zouk) and his partner are the main teachers of Dansar.
We want to provide personal experience inside a group class. Our goal is to grow the zouk community by teaching great dancers to be.
Contact Project Dansar
More Classes Near Here