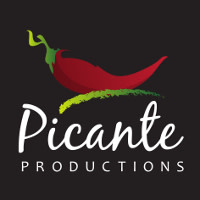 Address
The Secret Garden of Dance
Location:
Melbourne, Australia
More Information

http://www.picanteproductions.com.au

0413146889
Social Media

Class Information
Picante Productions is a boutique company based in Melbourne offering 2.5hr Bootcamps in Bachata, Cuban Salsa and Kizomba, Workshops in different Street Latin styles and Private Latin dance lessons for individuals, couples and small groups. For up to date info or to book a session with us, please check our website: https://picanteproductions.com.au/ You can also follow us on our facebook page: https://www.facebook.com/Picante-Productions-118937201514730/?ref=bookmarks
We are specialists within the Latin music and dance industry with more than 20 years of experience. In addition to dance tuition, we also produce international and national Latin dance festivals and events within Australia including the Sydney International Bachata Festival and the Byron Latin Fiesta.
Learn from experts who are passionate about the work they do or attend an event that will leave you with lasting memories!
Contact Picante Productions
More Classes Near Here
281-283 Swan Street
Richmond
3121, VIC

Bachata, Salsa, Samba

You're just a couple of steps away (pardon the pun) from your best decision this year ;-) Learn to dance. Make new friends. Join the family. We teach Salsa, Bachata and Brazilian Samba. We teach it right and have been doing so for more than 15 years. But don't just take our word for it... -> https://www.melbournelatindance.com.au/what-our-students-love-about-mld Melbourne Latin Dance. Melbourne's Home of Latin Dance.
19 Brunswick Street Fitzroy

Bachata, Cha-Cha, Cuban-Salsa, Forro, Kizomba, Mambo, Merengue, Salsa, Samba

Specialists in Cuban, Latin and African Dance Styles
United Styles, Corner Brighton Road and Chapel Street, St Kilda, 3182

Bachata, Salsa, Samba

Monday nights - 7:30-9:30pm Level 1 & Intermediate Bachata Sensual  Thursday nights - 7:30-9pm 4 week Beginner Bachata course every calendar month P...
Bachata, Salsa, Tango

Wednesday 8 to 9:30 pm: Salsa Los Angeles style. Open levels. Saturday 1 pm:Bachata (Open level) - 2 pm:Salsa Los Angeles style. Open levels. - 3 pm: Tango open level - 4 pm: Tango Intermediate
Vivaz Dance Shoes
Exclusive Discount
VIEW DEAL
- Get $15 OFF your next purchase
Shipped from Australia. 30 day money-back guarantee.