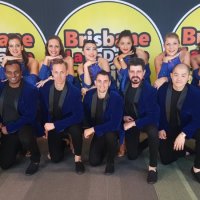 Address
14 Gore Street, Albion QLD, Australia
Location:
Brisbane, Australia
Styles Offered
Bachata, Cuban-Salsa, Kizomba, Mambo, Salsa, Samba
More Information

https://www.paradizodance.com.au/

0402695541
Social Media


Class Information
Paradizo is a place that brings people together through dance. Our goal is to make a positive difference in people's lives and spread it through our passion for dance. We know you are going to love the experience, all you have to do is take the first step!
Contact Paradizo School of Latin Dance
More Classes Near Here
163 Boundary St, West End, Q 4101

Bachata, Bolero, Cuban-Salsa, Forro, Gafieira, Kizomba, Merengue, Salsa, Samba, Tango, Zouk

Rio Rhythmics offers a unique Latin dance curriculum starting with Latin Dance Starter where you unlock the basics of 6 of the most popular styles in just 6 weeks. From there you can continue onto the full Foundation program which encompasses 8 different styles. Other Starter programs include, Samba, Tango and Cuban Salsa Starter courses.
17 Gibbon Street, Woolloongabba
197 Boundary Street, West End

Kizomba

Kizomba and Semba is our passion!
Vivaz Dance Shoes
Exclusive Discount
VIEW DEAL
- Get $15 OFF your next purchase
Shipped from Australia. 30 day money-back guarantee.