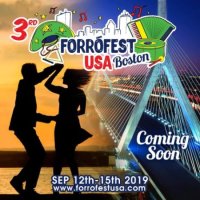 Address
Samba Bar & Grille, Somerville Avenue, Somerville, MA, USA
Styles Offered
Forro
More Information

https://www.facebook.com/os.forrozeiros
Social Media

Class Information
Class begins just after 9PM on Fridays and is followed by a live Forro band until 1.
We are Os Forrozeiros Dance Group, a dance group composed of various people who are passionate and dedicated to our love of the Brazilian dance style known as Forró. We provide dance classes for adults of all ages. The goal of our dance group is to promote our culture and support fundraising events that benefit needy people, families, or organizations. Please contact us for class/booking inquiries.
Somos Os Forrozeiros Dance Grouo, um grupo de dança composto de várias pessoas apaixonadas e dedicadas ao estilo de dança brasileira conhecida como Forró. Oferecemos aulas de dança e para adultos de todas as idades. O objetivo do grupo é promover a nossa cultura e eventos beneficentes para famílias ou organizações que apoiam pessoas necesitadas. Por favor entre em contato conosco para classes/pedidos de apresentações.
Contact Os Forrozeiros Dance Group
More Classes Near Here
44 Fifth St. Cambridge,MA

Bachata, Kizomba, Salsa, Samba