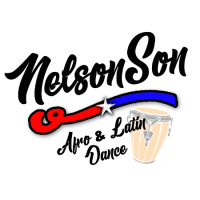 Address
12 Hastings Street, Washington Valley, Nelson, Nueva Zelanda
2 Totara St, Nelson South, Nelson, Nueva Zelanda
Styles Offered
Bachata, Cha-Cha, Cuban-Salsa, Merengue
More Information

02041583420
Social Media


Class Information
We put all our energy in teaching how to dance different dance styles from Latin America. We ran workshops of Merengue, Afro-cuban (Orishas & Rumba), Bachata and Cuban Son every couple of months. We also ran a fitness class called "Cardio Latino" . But our main focus its Traditional Cuban Casino.
We have weekly classes every Wednesday with 2 levels.
Each class will goes for 1hr and consist in Footwork + Partnerwork + Rueda de Casino:
- The fundamentals, musicality & timing [Balance, technique & footwork]
- How to lead/follow in partner dancing [Guidance & displacement]
- Technique & flow in Rueda de Casino [Partnerwork & awareness of group dancing]
Nos vemos! All details in our facebook Page: NelsonSon - Afro & Latin Dance
Contact NelsonSon – Afro & Latin Dance
More Classes Near Here
Grey Lynn Community Center,510 Richmond road,grey Lynn

Bachata, Salsa

Every Tuesday Join us at Latin Dance New Zealand - LDNZ for the new Fun Exciting 6 week Bachata courses the last one for the Year. Our dance academy will i...