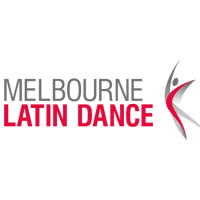 Address
281-283 Swan Street, Richmond, 3121, VIC
Location:
Melbourne, Australia
Styles Offered
Bachata, Salsa, Samba
More Information

https://www.melbournelatindance.com.au

0419150174

Timetable
Social Media



Class Information
Melbourne Latin Dance. Long regarded as one of the best Latin dance schools in Melbourne due to the quality of its classes - specifically the high level of technique taught.
Known as Melbourne's Home of Latin Dance, MLD is one of the longest running Salsa schools in Melbourne.
It's a friendly and fun place to learn Latin dance in Melbourne!
We teach Salsa, Bachata, Brazilian Samba.
>> Why Melbourne's Home of Latin Dance?
✓We have been offering Salsa classes in Melbourne since 2005.
✓Were the first Latin dance school to offer Bachata classes in Melbourne.
✓We were one of the very first schools to introduce Reggaeton to the Melbourne salsa scene.
✓And soon followed Brazilian Samba - another favourite at Melbourne Latin Dance.
Our classes are taught as 8 Week Courses.
>> Why 8 Weeks?
Because organised syllabus courses have PROVEN to be a far more efficient and effective way for students to learn & retain what they learn.
Our classes are taught by our team of friendly and well trained instructors at our centrally located studio in Richmond.
We welcome students of all levels - from absolute beginners to advanced dancers! Come with a friend or come alone – you don't need to come with a partner!
Learn to dance. Make new friends. Join the family.
www.melbournelatindance.com.au
Contact Melbourne Latin Dance
More Classes Near Here
Level 1, 341 Lygon Street, Carlton, Victoria, Australia

Zouk

DanceIM specialises in Brazilian Zouk, and is owned and directed by internationally known dancer Izzy Washington. We at DanceIM believe that dance has coun...
341 Lygon Street, Carlton, Victoria, Australia

Bachata, Cha-Cha, Cuban-Salsa, Salsa

Come down and enjoy classes in Cuban Salsa (Casino) and other Cuban rhythms like Son and Cha Cha Cha with Maxine and the AContra team. Classes start at 7pm...
19 Brunswick Street Fitzroy

Cuban-Salsa, Kizomba, Salsa

After a well-deserved winter break we are thrilled to be back teaching Cuban Salsa and Kizomba in Melbourne with our exciting brand-new class format, comme...
Vivaz Dance Shoes
Exclusive Discount
VIEW DEAL
- Get $15 OFF your next purchase
Shipped from Australia. 30 day money-back guarantee.