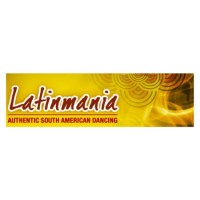 Address
42 Matilda St, Burleigh Heads QLD 4220, Australia
19 Queen Street, Southport QLD, Australia
Location:
Gold Coast, Australia
Styles Offered
Bachata, Cha-Cha, Cuban-Salsa, Salsa
More Information

http://www.latinmania.com.au

0422627933
Social Media

Class Information
Rueda de Casino, loosely translated means "Casino wheel", is a style of dance that has its origin in Cuba in the middle of the 20th Century. It is nowdays danced to mostly Salsa and Timba rhytms but originally it was son montuno , guaracha and cha cha cha, We teach tree levels and everyone is welcome to level 1 or beginners. Most of the moves you will learn are basic to the Cuban Style dance vocabulary and can be applied on social dancing when dancing with a partner.
Salsa is the most played and famous of all Latin dance genres. Salsa is played and danced across the World, however, its origin is Cuban music mixed with influences from many other Spanish-speaking countries from the Caribbean coast, like Puerto Rico, Colombia and Venezuela. Salsa follows the 4×4 pattern and it is a partner dance, with one person leading and one following. Salsa can also be danced on different timings, that is, starting on the first beat of the music or on the second beat, both are acceptable but not compatible. We dance and teach on the first beat of the music.
Bachata was born in the early part of the 20th century in the Dominican Republic (DR). Bachata's predecessor was the Cuban Bolero, which the people from the DR adapted to their own instruments and every day life. The main change they did was to substitute the maracas by the guira. You can hear many early songs and they still sound a lot like Boleros. The first bachata song was recorded by Jose Manuel Calderon in 1962. Bachata music follows the basic 4×4 pattern of Bolero, with four characteristic instruments, lead guitar, bass, bongos & guira (but many more can be added), and three sections to most songs derecho, majao & mambo. In the DR ladies start the timing of any song based on their feeling of the music and the gentlemen lead. In classes, we will usually start on the first beat to keep everyone the same and to check on technique but on the social dance floor you are free to interpret the music and there is no dacing on 1, or 2, you can dance on 1, on 2, on 3 or on 4 if you like!.
Argentine Tango lessons every Monday! We will cover the basic for the beginners in the first lesson, everyone is welcome and no experience is required. We will explain the embrace and the elements that we will need for a good communication in order to have a great dance experience. For the second hour, for the experienced we will execute and teach more complex moves that require a very good understanding of the basic steps as well as technique and balance. We rotate partners so you don't have to worry if you don't have one. Shoes that do not stick to the wooden floor are the way to go. The investment is for one lesson $15 per class - on casual $60 for a 5 Week block $150 for a 12 Week block
Contact Latinmania dance school
More Classes Near Here
1/65 West Burleigh Rd, Burleigh Heads, Queensland, Australia

Bachata, Cuban-Salsa, Kizomba, Salsa

Here at PASSADA School of Afro Latin Dance, our chief goal is to help promote Afro Latin Dance and share the culture behind it. To achieve this, we always...
Vivaz Dance Shoes
Exclusive Discount
VIEW DEAL
- Get $15 OFF your next purchase
Shipped from Australia. 30 day money-back guarantee.