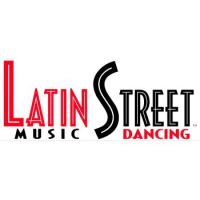 Address
600 W. Roosevelt Rd, Ste 2W. Chicago, IL 60607
Styles Offered
Bachata, Cha-Cha, Kizomba, Mambo, Salsa, Samba, Zouk
Class Information
Live - Shine - Dance!
Over 90 dance classes per week & 6 teams to choose from!
Salsa, Bachata, Cumbia, Zouk, Kizomba, Cha Cha Cha, Ladies Styling, NY Style "On2", Dance Technique & much more!
10 classes for Kids! Salsa, Hip Hop, Urban Latin & Samba!
College students & children siblings discounts!
Come out to practice at our Salsa Clubs venues and get in FREE with our VIS membership card!
To register call us at 312.427.2572 or download our app!
Contact Latin Street Music & Dancing
More Information

http://www.latinstreetdancing.com

3124272572
Social Media



More Classes Near Here
Cha-Cha, Mambo, Salsa

Chicago's premiere source for Salsa dance classes and private lessons! Learn from the best and take your dance and confidence to the next level!
Villa Park, 207 S Villa Ave Villa Park IL 60181

Bachata, Salsa

This Meetup is designed to bring people together who want to learn bachata and salsa. The classes will develop the beginner/ intermediate dancer. All Levels are welcome. We will cover a range of topics including but not limited to; styling patterns, arm styling, connection, musicality, and much more. No partner, no problem. Singles are welcome.
2731 W Division St, Chicago, IL 60622
Salsa
210 N. Racine, Chicago, IL 60607
Salsa