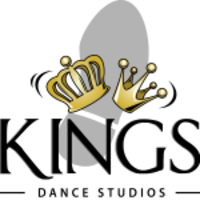 Address
2325 Galiano St. Coral Gables, FL 33134
Styles Offered
Bachata, Cuban-Salsa, Salsa
Class Information
Join Kings Dance Company members for fun dance lessons at Open Stage Club!
For more information, visit our website at: KingsDanceAlliance.com. See you on the dance floor!
Contact School
More Classes Near Here
1405 Southwest 107 Avenue, Miami, FL, United States

Bachata, Cha-Cha, Cuban-Salsa, Kizomba, Mambo, Salsa

Salsa Lovers is one of Miami's first dance studios to offer Salsa classes in a structured, easy to understand level system that simplifies the learning pro...
16117 Biscayne Blvd, North Miami, FL United States 33160
Bachata, Salsa
UV Latin Dance Academy offers the best in Salsa and Bachata instruction from World Champion dancers Uriel Garcia and Vera Rowe. The dance academy is a prog...
930 Washington ave suite 211 Miami Beach

Bachata, Cuban-Salsa, Mambo, Salsa

Salsa Central offers Salsa and Bachata group and private classes, every day of the week, from beginner level all the way to advance.Salsa Central Studi...
hype dance studio, 6671 Lake Worth Rd Ste B, Lake Worth, West Palm Beach, Florida 33467

Kizomba

WEEKLY KIZOMBA CLASSES by Tatiana Habanova (Kizomba Fever) Every Sunday - Starting March 5th from 3-4pmOpen to EVERYONE! No experience necessaryÔ...