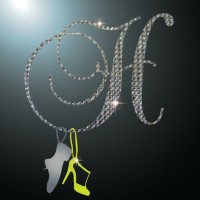 Address
United Styles, Corner Brighton Road and Chapel Street, St Kilda, 3182
Location:
Melbourne, Australia
Styles Offered
Bachata, Salsa, Samba
More Information

www.hookedondance.com.au

0401066050
Social Media



Class Information
Monday nights - 7:30-9:30pm Level 1 & Intermediate Bachata Sensual 
Thursday nights - 7:30-9pm 4 week Beginner Bachata course every calendar month
Private lessons available in Bachata, Salsa and Samba. 
Contact Hooked on Dance
More Classes Near Here
480C Glen Huntly Rd, Elsternwick VIC 3185, Australia

Bachata, Cha-Cha, Cuban-Salsa, Kizomba, Salsa, Samba, Tango

Destine dance covers many styles of partner dance. We encourage you to try all of them, but, we also realise that dance is for you. Therefore, we can accommodate you as much as is possible to give you want you want, which we also know can change. Because we want it to be about you, and we are ready to help you get what you want, Destine Dance is the perfect place for you to learn dance. You can come for private lessons to really accelerate your learning or you can start with our group lessons for a fun a and social entrance into dance.
936 North Road, East Bentleigh, 3165

Bachata, Cha-Cha, Cuban-Salsa, Kizomba, Salsa, Zouk

DANCE101 is a Melbourne based dance company located at 936 North Road East Bentleigh (3 minutes from Chadstone Shopping Centre).  We also have locations i...
The Secret Garden of Dance

Dance Tuition in Bachata, Kizomba and Cuban Salsa
ONE SEVEN ONE - 171 Dorcas Street, South Melbourne
Eagle Stadium - 35 Ballan Road, Werribee
Essendon Rowing Club - 48 The Boulevard, Moonee Ponds
Mentone RSL - 9 Palermo Street, Mentone

Bachata, Cha-Cha, Cuban-Salsa, Merengue, Salsa, Samba

Tired of trying to remember the steps and all those moves you have learned? With us, you won't have to because we actually teach you to dance with your body, not your brain.
Vivaz Dance Shoes
Exclusive Discount
VIEW DEAL
- Get $15 OFF your next purchase
Shipped from Australia. 100 day money-back guarantee.