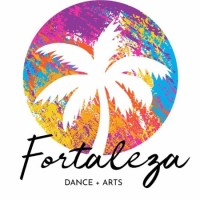 Address
430 Ann Street, Brisbane City QLD, Australia
Location:
Brisbane, Australia
Styles Offered
Zouk
More Information

fortalezadancearts.com

0415590738
Social Media



Class Information
Authentic Brazilian Lambada and Brazilian Zouk + Lambazouk classes taught by Bebe from Porto Seguro, Brazil.
Level 1 Absolute Beginner Lambada
Level 2 Improver Lambada
Level 3 Intermediate Brazilian Zouk + Lambazouk
Level 4 Advanced Concept Brazilian Zouk + Lambazouk
Contact Fortaleza Dance And Arts
More Classes Near Here
163 Boundary St, West End, Q 4101

Bachata, Bolero, Cuban-Salsa, Forro, Gafieira, Kizomba, Merengue, Salsa, Samba, Tango, Zouk

Rio Rhythmics offers a unique Latin dance curriculum starting with Latin Dance Starter where you unlock the basics of 6 of the most popular styles in just 6 weeks. From there you can continue onto the full Foundation program which encompasses 8 different styles. Other Starter programs include, Samba, Tango and Cuban Salsa Starter courses.
17 Gibbon Street, Woolloongabba
197 Boundary Street, West End

Kizomba

♡ WEEKLY KIZOMBA CLASSES IN BRISBANE ♡WEDNESDAY6:30pm ~Kizomba Intermediate Level7:30 ~ Kizomba Beginners (8 weeks starting June 26)8:3...
Vivaz Dance Shoes
Exclusive Discount
VIEW DEAL
- Get $15 OFF your next purchase
Shipped from Australia. 30 day money-back guarantee.